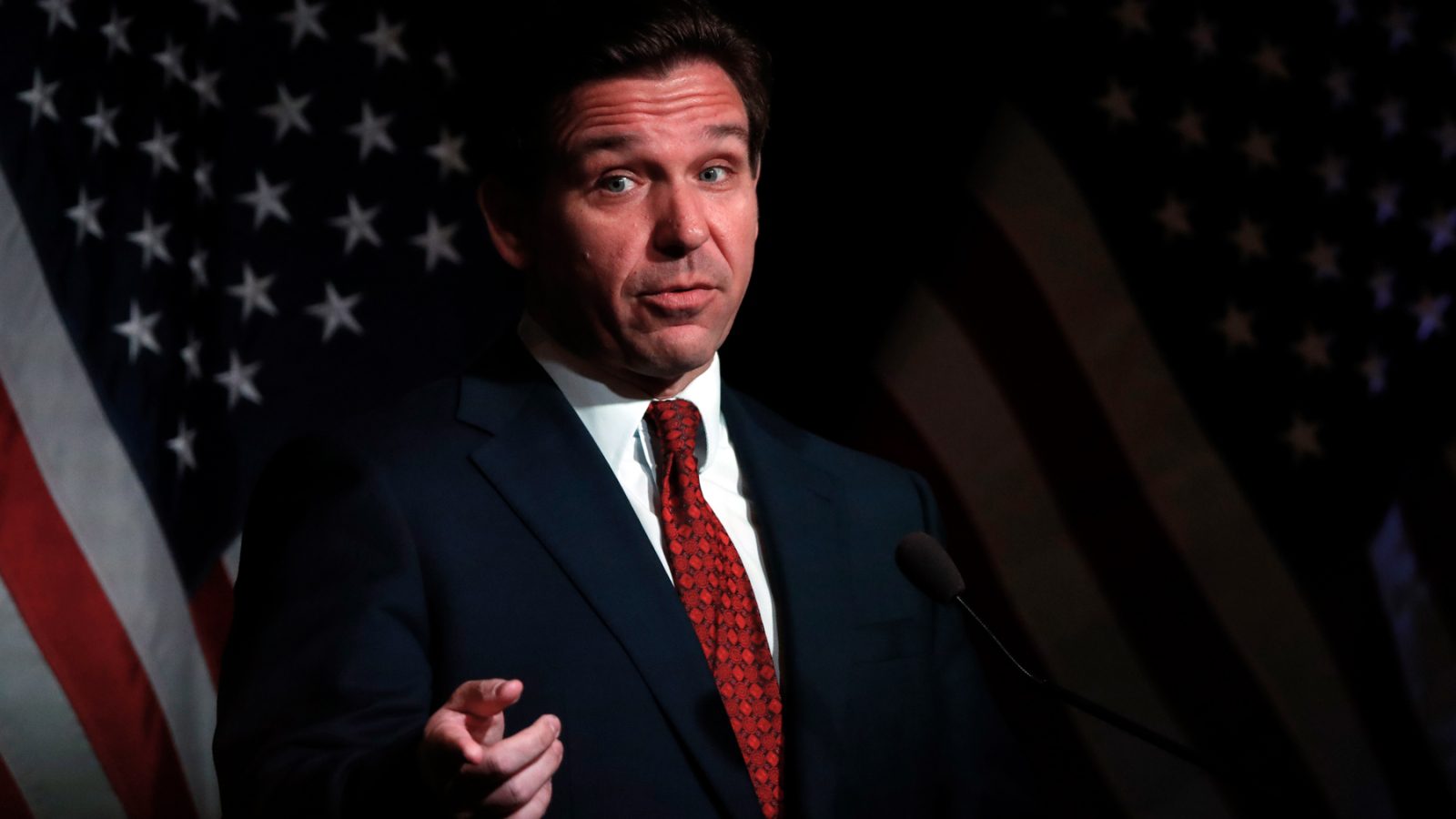 Florida Mayor Wonders Why DeSantis Hasn't Called Him as City Floods
The Florida governor has faced criticism for touring in Ohio while his state is underwater
As flash floods ravage Fort Lauderdale and major swaths of Southern Florida, Governor Ron DeSantis is MIA. 
Fort Lauderdale Mayor Dean Trantalis, who declared a state of emergency in the city on Wednesday, told reporters that he is confused as to why the head of the state hasn't tried to contact him about the growing disaster.  
"Governor DeSantis has not yet called," Trantalis said in a press conference on Thursday. "I'm not sure what's going on, but he's very interested in what's going on here and we're happy to work with his office."
The mayor added that state agencies have provided aid and services. 
Trump allies have been attacking DeSantis for leaving town. "Fort Lauderdale is under water and DeSantis is campaigning in Ohio right now instead of taking care of the people suffering in his state," Donald Trump Jr. wrote on Twitter.
In a statement to Florida's Voice, DeSantis Press Secretary Brian Griffin explained that the flooding only intensified after DeSantis left on Wednesday. "He returns today," Griffin said. "Nonetheless, at the governor's direction, the entire state emergency apparatus is already in action working to understand and support the needs of SE Florida."
So where was DeSantis? In Ohio, hawking his new book and tweeting out promotion videos of his various exploits in the midwest. DeSantis was the keynote speaker at the Summit County Lincoln Day breakfast in Akron, Ohio, where he touted his record and his efforts to reshape policy in the conservative image in Florida.
As airports shut down in Florida and residents attempt to outlast torrential downpours, the governor is busy fighting against the "woke agenda" at universities on the other side of the country — presumably in service of his expected presidential campaign. 
Democrat Charlie Crist questioned DeSantis' commitment to Florida during his unsuccessful campaign to unseat him as governor. He even pushed DeSantis during a debate about whether he would commit to serving a full, four-year term. DeSantis refused to do so.