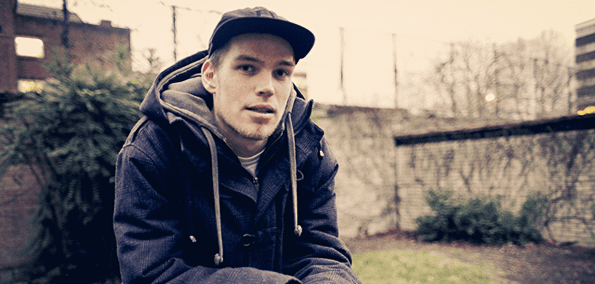 Fliptrix and King Kashmere dish out some "Primordial Soup" [Video]
Veteran London emcee and rap aficionados The Four Owls affiliate Fliptrix links up with long-time collaborator King Kashmere for a new single titled "Primordial Soup". The laidback reflective affair is crafted by fellow High Focus artist Pitch 92 who delivers a sublime and rich sonic soundscape for the emcees to deliver a mesh of bravado and insightful gems for listeners to grow on. The duo's verbal chemistry is easily noticeable as their flows intertwine seamlessly over the rich tapestry. Having rubbed shoulders since the mid-noughties (Kash and Verb T used to take a young Fliptrix on tour and have him perform a few tracks each night), and with it being a cool six years since the duo last collaborated (2016's 'Smoke Lingers Always'), "Primordial Soup" is a welcome return.
The song is accompanied by a brilliant performance-driven clip shot in their former stomping grounds of Crystal Palace. Throughout the music video, we get to see both rappers going toe-to-toe in their respective quests to unpack the mysteries of the universe.
"Primordial Soup" is taken from Fliptrix's forthcoming album, MANTRA NO. 9.
Stream "Primordial Soup"  on  SoundCloud, Apple Music, Deezer, and Spotify
Connect with Fliptrix: Spotify | Facebook | Twitter  | Instagram