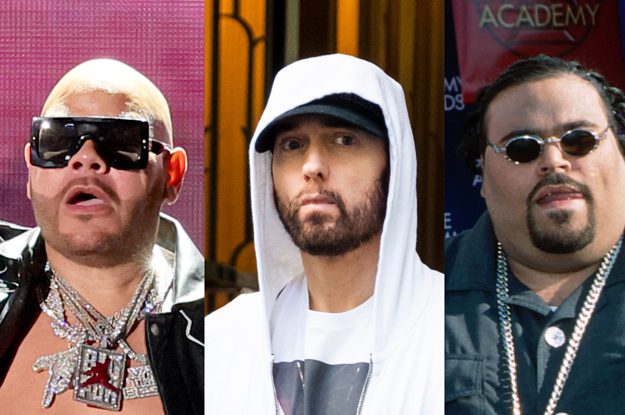 Fat Joe Recalls Buying Eminem's Second Album With Big Pun, Calls Him a 'Rap God'
Fat Joe has revealed he and Big Pun once waited in line to purchase a copy of Eminem's The Slim Shady LP when they were supposed to be getting ready for the Grammys the following day. 
During a visit to the Rap Radar podcast, The Bronx native told the story of how he needed to get his hands on Eminem's second studio album. According to Joey Crack, he and Big Pun were nominated for a Grammy and instead of prepping for the ceremony, they went to Tower Records to buy The Slim Shady LP because of how good Em was as a rapper. 
"Eminem is a god, I don't give a fuck who or what you think, he's a god," Joe said. "Somebody shifted the whole algorithm when he came up. Me and Big Pun, Big Pun was the first Latino to sell two million records solo."
He continued, "We're nominated for a Grammy and the night before we go to the Grammys we are waiting on line in L.A. at Tower Records for fucking Eminem album. On line, nominated for a Grammy, me and Big Pun on line to get that muthafuckin' Eminem album. You tell me he ain't a rap god."