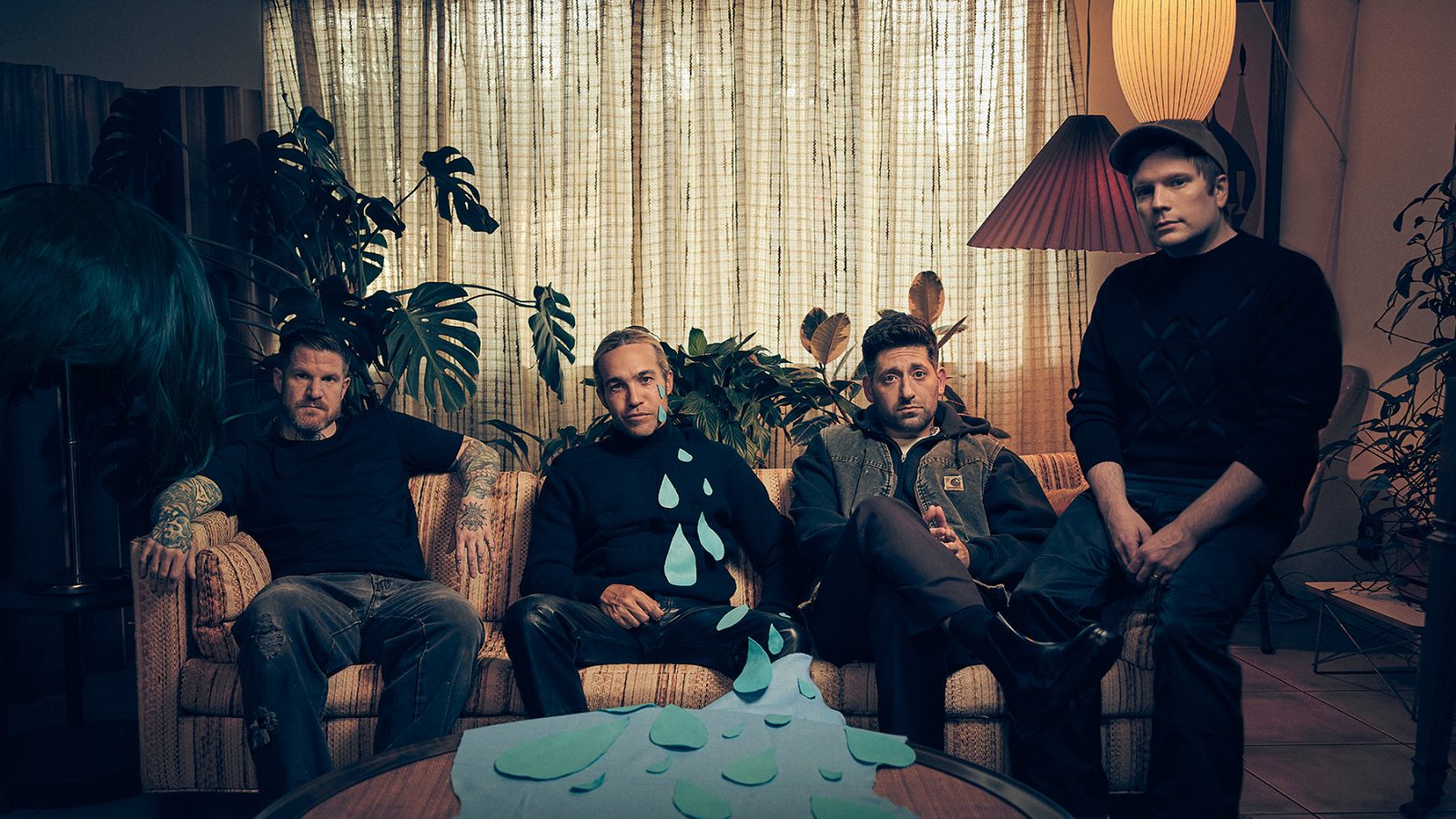 Fall Out Boy's Literal Teardrops Are Pressed Into Limited-Edition 'So Much (for) Stardust' Vinyl
"When you listen to a Crynyl release, you're not just listening to what the artist played, you're feeling what they felt," the vinyl company's website reads
Fall Out Boy may not have put their blood and sweat into creating their latest album, but they did put their tears into it — literally. On Monday, the band announced an extremely limited-edition vinyl of So Much (for) Stardust that was pressed with Pete Wentz and Patrick Stump's actual tears.
"Music is more than just sound waves. It's passion, struggle, and emotion," a statement on the Crynyl website reads. "That's why we developed a new kind of record: one that contains the artists' actual tears. When you listen to a Crynyl release, you're not just listening to what the artist played, you're feeling what they felt."
Looks like Fall Out Boy still haven't shaken those "Jet Pack Blues" all these years later. So Much (for) Stardust is the first album to ever be turned into a tear-infused vinyl and its allotted 50 copies sold out within minutes. The band has teased that they will be planning giveaways linked to the release soon.
The process of creating a Crynyl is fairly simple. "Every crynyl release is filled with actual tears from the artist," the website reads. "We gather tear samples using sterile collection kits, dilute them into a sonically-optimized solution, then seal them into each record using proprietary Crynylseal technology."
The So Much (for) Stardust Crynyl includes the teary double-sided record — the site warns that some eyeliner residue might have made its way in — inside of a gatefold box that doubles as a tissue dispenser. They'll come in handy during those last few minutes of the title track.
In the promotional video for the record, a technician is seen collecting Wentz's tears. In the next clip, those same drops of liquid can be seen rushing through the translucent album as it spins on a turntable.
"Handle at your own physical risk," a warning on the front of the vinyl packaging reads. "Listen at your own emotional risk."