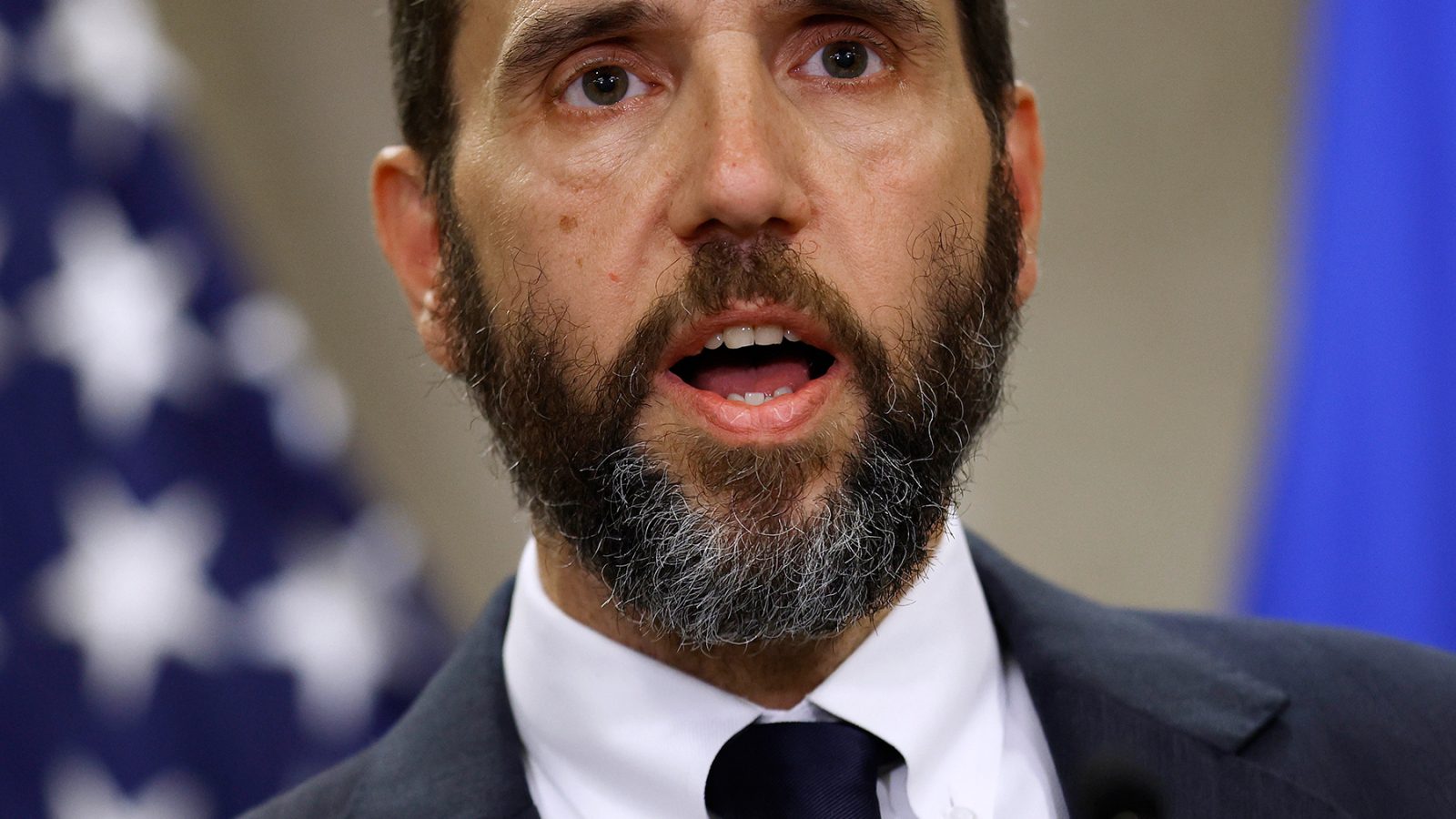 Fake Trump Electors Strike Deal to Testify in DOJ's Jan. 6 Probe: Report
Special Counsel Jack Smith may have already charged Donald Trump for hoarding classified material, but the Mar-a-Lago probe is not the only Justice Department investigation into the former president. According to CNN, Smith has traded partial immunity for the testimony of two fake electors in the probe into the effort to overturn the results of the 2020 election.
The individuals reportedly testified before a Washington, D.C., grand jury empaneled by Smith to investigate Trump's efforts to override his election loss and his role in the events of Jan. 6. 
In the aftermath of the 2020 election, Trump and his allies allegedly engaged in a scheme to provide an "alternate" set of pro-Trump Electoral College electors for states where Biden had secured a narrow victory. These states included Arizona, Michigan, Nevada, Wisconsin, Georgia, and Pennsylvania. 
According to sources who spoke to CNN, Smith and his prosecutors have in recent weeks sought to compel the testimony of various, yet unidentified individuals involved in the plans, and have interviewed at least half a dozen witnesses in the past few days. 
Smith's office has also honed in on various key Trump allies in recent weeks, including his former attorneys Sidney Powell and Rudy Giuliani, as well as Jefferey Clark. Clark, a Trump DOJ appointee, pressured the department to falsely inform the Georgia legislature that they had uncovered "significant fraud" in the state and encourage them to put forth an alternate slate of electors. 
It's unclear if Trump will be indicted in the probe, but if he is it would be the second time Smith brings criminal charges against the former president. Earlier this month, Trump was arrested and arraigned on 37 federal charges related to his post-presidency hoarding of classified documents. The charges against Trump include conspiracy to obstruct justice, corruptly concealing a record or document, and concealing a document in a federal investigation.
Trump may also face charges from Fulton County District Attorney Fani Willis, who is widely expected to reveal an indictment in her own investigation into election interference in Georgia sometime this August.