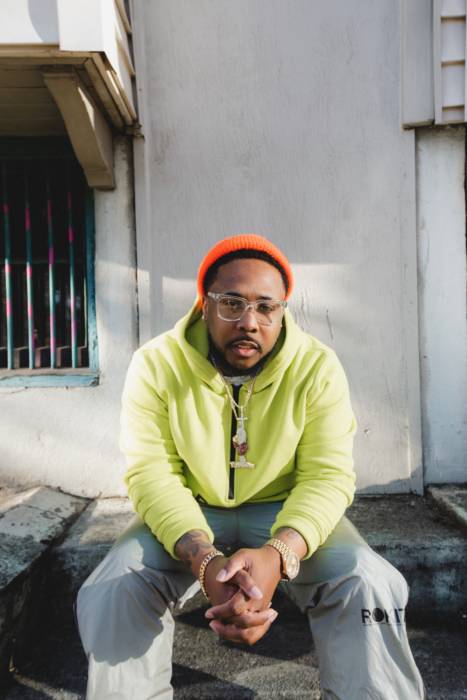 Make sure to check out the official video for "Major Way" featuring Peezy by T.$poon! The official visual was directed by Kardiak Films and the song produced by District Yori & Al B Smoov.
T.$Spoon answered some exclusive questions to give insight into his life and new music online now!
If you could collab with any 3 artist what artist would they be?
             3 artists I would collaborate with would be, Ella Mai, Drake, & Chris Brown.
Whos project would you buy first Nas or Lil Wayne?
             Definitely Lil Wayne.
Backwoods or Dutches?
             Woods, Fasho.
If you could work with any 3 producers who would they be?
            Dj Mustard, London on the track, and Hitmaka.
Rihanna or Beyoncé?
             Beyonce'.
Do you think there will be more billionaires in hip-hop?
            I think there will be more billionaires in hip hop. Artists just need to be smarter and more business savvy with their                      money, but absolutely.
Who was you idols coming up?
            My idols were ppl from my neighborhood.,but musically I would say Jay-z, Tupac, Mac Dre.
What's the things you like most about your city?
          The things I like best about my city is my family, and the food. Majority of my family is here and fam is one of the most              important things in my life. The food in Portland goes crazy! I think people done realize the food here is super fire! Oh                yea the blazers too!
Who are the three hottest rappers out now?
         3 hottest rappers in my opinion right now are Rod Wave, NBA Youngboy, and Roddy Rich.
What's your 5 year goal?
My 5 year goal is to be financially taken care of with chart topping records, own small business, and on tour.
Check out "Major Way" below then let us know what you think of this collab and video in the comments!
Stream or download the album "Big Spoon, Vol. 2" out now!