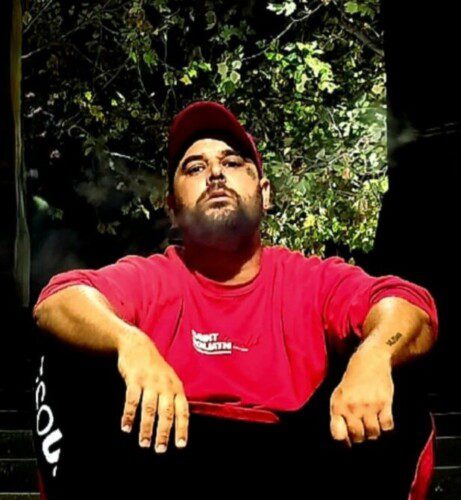 Exclusive Interview: Rising Artist IamSnap
What is your name and what city do you rep? 
My name is IamSnap and im from Australia. I dont rep any city here.. i just rep my kids n wife
Tell us about your latest releases, what inspired you to create them?
Ive written and recorded 100 songs in 6 months and theyre all about different things..life i guess…and fuck knows what inspires me man it just comes out.
What is unique about you and your music?
Well i guess id like to say i havent fallen into the "copy whats trendy" trap. I do me, i like to sing even though i cant and just let the words do the work.
What shaped your music? 
I guess i been through a fuck ton of hell. And im still standin, still fightin.
When did you realize you were going to make music professionally? 
I always dreamt. But to begin with i just needed to get shit off my chest, i guess one thing led to another, met my team, and yea the rest is history.
What type of music do you listen to? 
I listen to all types… i try to keep my soul clean so i keep away from most of the top 40 stuff. I dig 90's jams, rap and seattle rock.
What inspires you to write music? 
Life and pain.
What do you do when you don't do music (creative or otherwise) and that you are passionate about? 
Haha! Im a house painter. And im sure as fuck not passionate about that. But i walk in the door after a 14 – 15 hour day with no breaks, throw my runners on and run 2 miles, do 60 situps then get my cans on and work more. So i guess im not passionate about nothin but my music and winning in this game.
Happiness to you is… 
WINNING and Winning again and again, then watching my kids winning.
What do you wish you were told when you first started making music that you think would help artists just starting out? 
Go fuckin crazy or fuck off home. Aint no room for doubt.
Tell us about your upcoming projects…
Im producing a feature film in 2024, but i cant say much about it at the moment due to legal obligations, however i can say its funny as fuck lol
Where do we find you music / music projects?  
Google IamSnap and you cant miss me.
Any last words for the readers?
Thanks for reading and if you wanna hear REAL music, come check me out!
© 2023, StanleyGatero. All rights reserved.