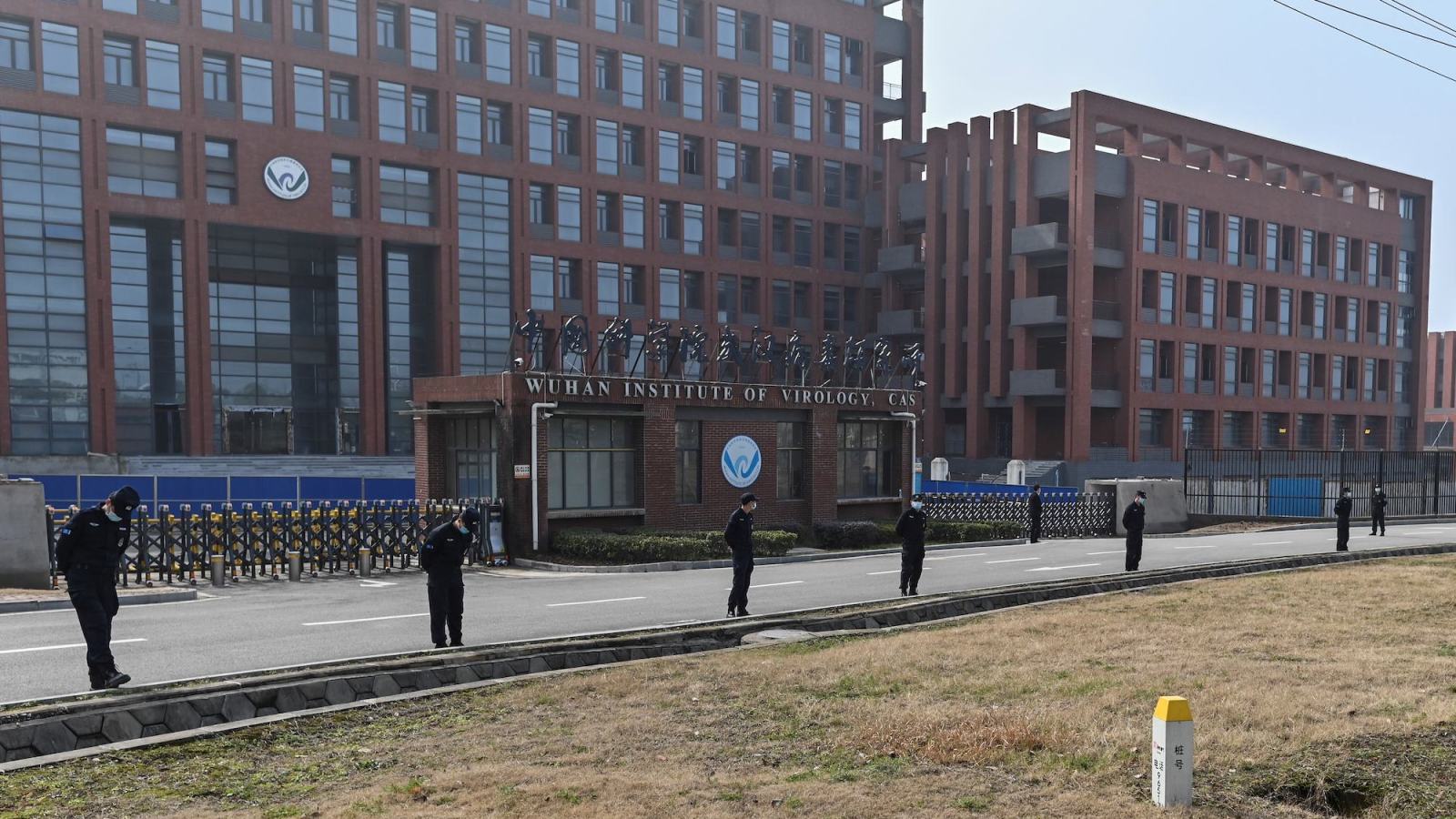 Energy Dept. Concludes with 'Low Confidence' That Covid Came from a Lab Leak
The U.S. Department of Energy (DOE) in a classified intelligence report concluded that Covid-19 most likely originated with a leak from a laboratory, although the agency said that it makes the conclusion with "low confidence," meaning it came to the decision with a low level of certainty. Other agencies that saw the same information as DOE did not change their conclusions on the origins of the virus.
The Wall Street Journal first broke the news on Sunday, reporting "fresh intelligence" as the reason the DOE's report endorsed the lab leak theory. In a prior report from 2021, DOE said it was unsure where the virus began. Department officials who spoke to the Journal and The New York Times declined to elaborate on what new intelligence spurred this decision. According to the Times, the DOE gathers its intelligence mostly from "the network of national laboratories it oversees, rather than more traditional forms of intelligence."
The FBI backed the lab leak theory with "moderate confidence" in a 2021 report. Four other federal agencies, however, have endorsed the idea that Covid evolved naturally, while two remain undecided. The National Intelligence Council also stood by the natural origins theory in 2021, though it stated "low confidence" in that conclusion.
There is still circumstantial evidence linking a seafood market in Wuhan with Covid-19, including that most of the early cases were connected with vendors selling live wild animals at the market, and that surfaces near animal cages in the market tested positive for the virus.
National Security Advisor Jake Sullivan spoke about DOE's new report on CNN's State of the Union on Sunday and stressed that the intelligence community has not come to a definitive answer on how the new coronavirus began. "President Biden has directed repeatedly every element of our intelligence community to put effort and resources behind getting to the bottom of this question," he told host Dana Bash. "One of the things in that Wall Street Journal report, which I can't confirm or deny, but I will say in reference to the Department of Energy, President Biden specifically requested that the national labs, which are part of the Department of Energy, be brought into this assessment because he wants to put every tool at use to be able to figure out what happened here."
"If we gain any further insider information, we will share it with Congress and we will share it with the American people," Sullivan added. "But right now there is not a definitive answer that has emerged from the intelligence community on this question."
Dr. Anthony Fauci, former White House medical advisor and head of the National Institute of Allergy and Infectious Disease, has said that he is keeping a "completely open mind" about Covid-19 but believes the "preponderance of evidence" points to natural origin.