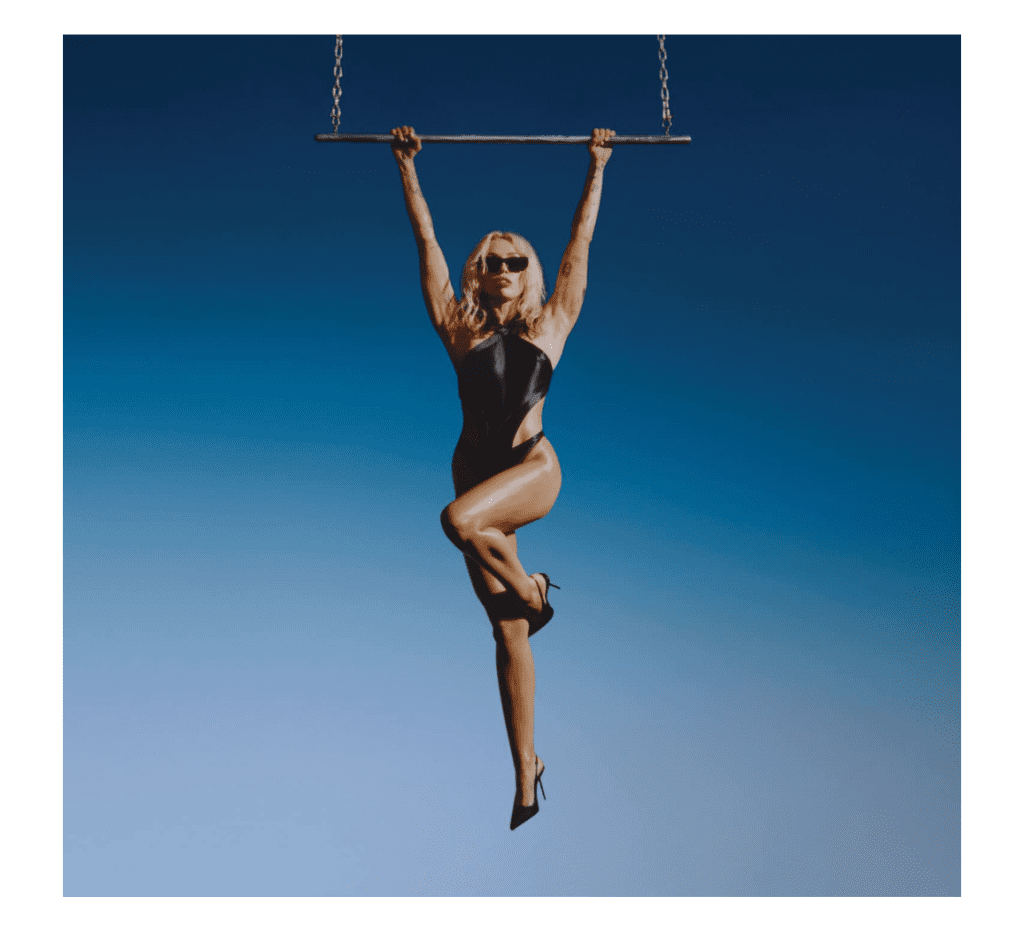 'Endless Summer Vacation' Starts Now: How to Watch Miley Cyrus' New 'Backyard Sessions' Special
If you purchase an independently reviewed product or service through a link on our website, Rolling Stone may receive an affiliate commission.
It's time to go on vacation. On the heels of releasing her eighth studio LP, Endless Summer Vacation, Miley Cyrus is celebrating her new music by performing the lead single "Flowers" and a handful of tracks in a new special airing on Disney+.
Dubbed Miley Cyrus: Endless Summer Vacation (Backyard Sessions), the musical event is streaming now on Disney+, and according to the streamer, "provides insight to her new album and the person she is today."
Buy Disney+ Subscription at $7.99/month
In the new 42-minute special, Cyrus performs her No. 1 hit, plus seven new songs from the album — all filmed at the same location she shot the "Flowers" music video and the former home of Frank Sinatra.
The Disney+ doc also features an interview with Cyrus, as well as a performance with Rufus Wainwright. While the Backyard Sessions special includes mostly debut performances of her just-released songs, she'll also revisit her 2009 hit "The Climb," which we ranked No. 6 on our list of the best Miley Cyrus songs.
The only way to watch Cyrus' exclusive new performances of the new Endless Summer Vacation tracks is with a Disney+ subscription for now. Monthly packages cost $7.99 for the Disney+ Basic plan, or $10.99/month for the Premium plan (no ads).
The streamer also offers an annual package for $109.99, as well as a select group of bundle packages, including the Disney Bundle Trio, which includes Hulu and ESPN+ for $12.99/month.
Buy Disney Bundle Trio at $12.99/month
Disney+ doesn't currently offer a free trial, but Verizon customers might be able to get the streaming service free for up to six months with certain Verizon Unlimited packages and the Disney+ On Us deal. (See if you're eligible on Verizon.com.)
Earlier this week, Cyrus revealed a few details about her album, explaining that it's broken up into two parts — both daytime and nighttime sides. "The a.m., to me, is representing the morning time, where there's like a buzz, an energy, and there's a potential of new possibilities. It's a new day," Cyrus says.
The singer-songwriter continued, "In the nighttime, it feels that there's a slinky, seediness, and kind of a grime, but a glamour at the same time. In the evening, it's a great time for rest, it's a time to recover — or, it's a time to go out and experience kind of a wild side. In L.A. there's a certain energy to the night that you can kind of feel trouble boil up to the surface and it's very inspiring to me."
Buy Endless Summer Vacation $24.99
Featuring "Flowers," new track "River," as well as songs featuring Sia and Brandi Carlile, Cyrus' eighth studio album Endless Summer Vacation is out on all major streaming platforms Friday and available to order on CD and vinyl now.
"What a moment to be a Miley Cyrus fan," wrote Rob Sheffield in Rolling Stone. "'Flowers' is more than just a surprise comeback hit — it's the triumph of Mileyism. It's been 10 years since her last Number One hit, 'Wrecking Ball,' at the height of her tabloid-scandal, electro-sleaze Bangerz era.
"But now she has finally transformed into the kind of old-school grown-up legend she's always wanted to be. 'Flowers,' the lead single from Friday's Saturn-return post-divorce album Endless Summer Vacation, marks the culmination of her unlikely journey from Hannah Montana to world-wise adulthood. This moment is the cherry on top of one of modern pop's longest, most bizarre stories."