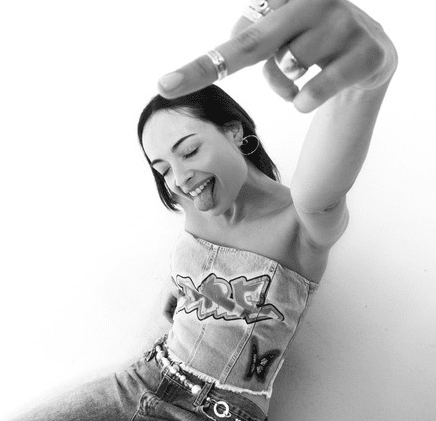 Emily Litta drops stunning retro-tinged visuals for latest single "Show Up"
Italian/Kiwi/British singer-songwriter Emily Litta drops stunning 90s-inspired visuals for latest single "Show Up," which takes a deep dive into our inner battles and struggles framed by vulnerability and intimacy as the rising musician lets us into the crevices of her mind and heart with an unfiltered approach.
With upliftment at its heart, the pop track delivers the message that acknowledging and embracing our fears and shortcomings will be what drives us to a better future. Crafted as a confessional anthem that gives us a glimpse of Litta's own fears while also empowering us to take note of our own shortcomings and move past them, the music video for "Show Up," brings a retro vibe to life, leaning into Litta's love for 90s and 2000's pop culture.
Having launched her music career in 2017, Emily Litta has consistently proven herself a talent worth noting with her catchy pop melodies, with this latest number being yet another testament of her talent and charm.
Connect with Emily Litta : Instagram