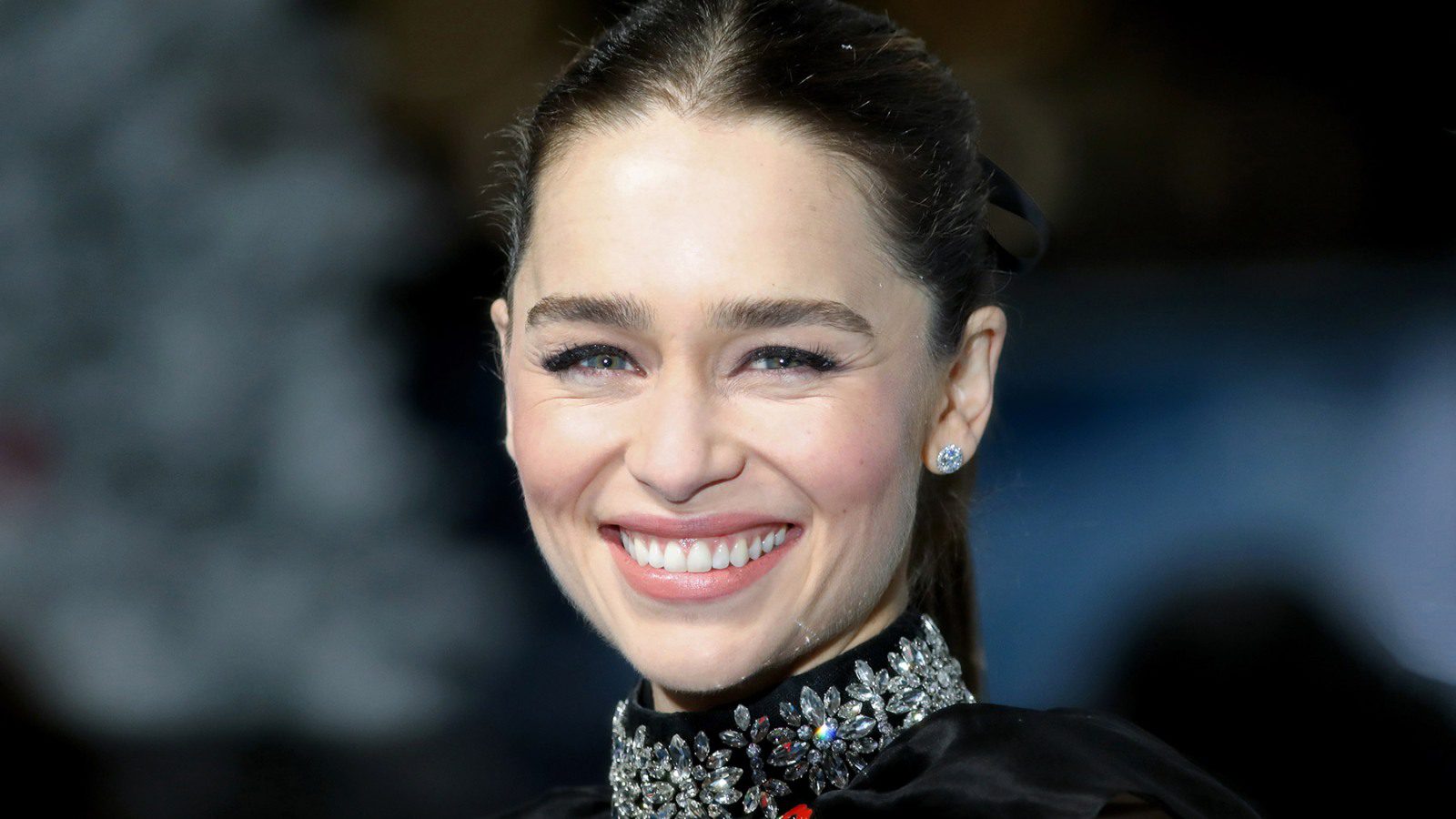 Emilia Clarke Is 'Avoiding' Watching 'House of the Dragon' at All Costs: 'It's So Weird. It's So Strange'
"I'm so happy it's happening," Clarke said. "I'm over the moon about all the awards… I just can't do it."
For Emilia Clarke, the idea of sitting down to watch House of the Dragon is the equivalent of attending a school reunion for an entirely different graduating class. In a recent interview with Variety, the actress admitted that she still hasn't watched the popular HBO prequel series centered around the ancestors of her Game of Thrones character Daenerys Targaryen.
"It's too weird," Clarke explained. "I'm so happy it's happening. I'm over the moon about all the awards… I just can't do it. It's so weird. It's so strange. It's kind of like someone saying, 'You want to go to this school reunion that's not your year? Want to go to that school reunion?' That's how it feels. I'm avoiding it."
In a way, the actress has already said goodbye to the Targaryens, a family legacy she spent eight seasons developing a deep understanding of. "The mother of dragons chapter has taken up the whole of my adult life," Clarke wrote in a statement ahead of the 2019 series finale. "This woman has taken up the whole of my heart. I've sweated in the blaze of dragon fire, shed many tears at those who left our family early, and wrung my brain dry trying to do Khaleesi and the masterful words, actions (and names) I was given, justice."
House of the Dragon, meanwhile, is picking up where Game of Thrones left off — not in the storyline but in its record-breaking viewership. The series was renewed for a second season less than one week after the premiere of its first. The show's first episode reportedly drew in an audience of 10 million in one night, just 3.6 million less than the viewership count for the Game of Thrones finale.
"We are beyond proud of what the entire 'House of the Dragon' team has accomplished with season one," Francesca Orsi, executive vice president of HBO Programming, said in a statement at the time. "Our phenomenal cast and crew undertook a massive challenge and exceeded all expectations, delivering a show that has already established itself as must-see-TV."