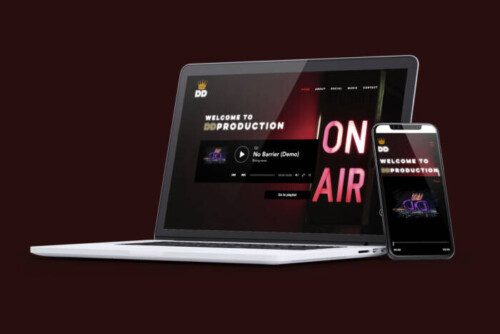 Effective Marketing & Design Shares Insight on Developing a Website for a Hip-hop Artist
Effective Marketing & Design, a Miami-based digital marketing agency, has shared essential tips for creating a website for the booming hip-hop industry.
Web design is a vital part of the success of any artist and it should reflect the persona of the musician as well as contain all of the necessary information a fan might want to know. For example, there should be current tour dates, photo galleries, bios, social media links and blogs, as well as videos, music clips and snippets of upcoming albums.
Regardless of the artist's website platform, it should have an appropriate color scheme that reflects the artist's style and concept. Furthermore, it should have the ability to be easily navigated and have a modern, clean look that appeals to a younger audience. Additionally, it should be mobile-friendly, as most people use their phones to consume content online.
If a hip-hop artist truly wants to stand out, they should invest in integrating interactive elements into their website. This could include a 'Dope Beats' page, a 'behind-the-scenes' page with behind-the-scenes footage or interviews, or even a page where the artist can showcase their production skills. This will give the artist a competitive edge when it comes to connecting with potential fans.
In conclusion, creating an effective website design that accurately reflects the hip-hop artist's style is essential for their success in the music industry. The website should engage their fans with interactive elements, while still providing the information they need. Investing the time to design a website that accurately reflects the artist's style and concept is worth the effort and will undoubtedly be beneficial in the long run.
Anastasia Enikeeva, professional Wix website designer, shared her experience: "With the right approach, artists can leverage their website to create a powerful presence and maximize their profits.With the ever-evolving landscape of the music industry, hip-hop artists are looking for ways to stand out from their competition and attract more fans. One way to do so is through a unique and engaging website design."
Designing an attractive and effective website for a hip-hop artist is one of the best ways to reach more fans and stand out from the competition. It requires a significant investment of time and effort, but having a website that accurately reflects the artists style will be beneficial in the long run.
With the big variety of tools and apps artists can not only share their music previews on websites.
© 2023, AMMPRO. All rights reserved.