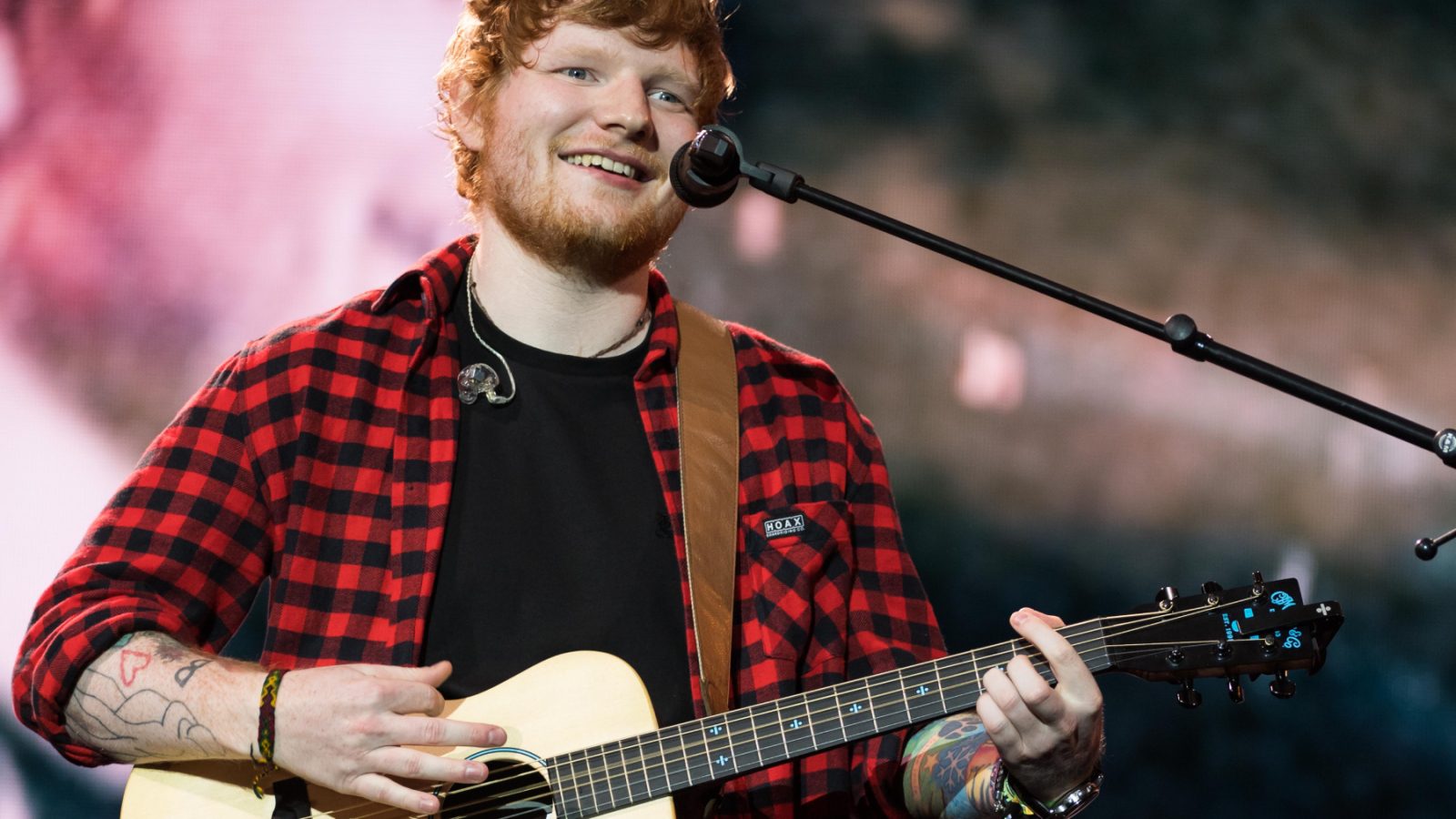 Ed Sheeran Serenades the Court in Marvin Gaye Copyright Trial
The singer played a chord progression from "Thinking Out Loud" on Thursday, hoping to distinguish his song from Gaye's "Let's Get It On"
Ed Sheeran played his guitar and sang on the witness stand in Manhattan federal court on Thursday. The singer sought to prove he did not dupe Marvin Gaye's soul classic "Let's Get It On" during the copyright infringement trial.
The British singer-songwriter strummed the four-chord progression at the core of his hit song "Thinking Out Loud," which he said he wrote with longtime collaborator Amy Wadge within a few hours in February 2014 at Sheeran's home, per ABC.
He also sang what he claimed were the song's original lyrics, "I'm singing out now", and explained his process for creating the song, which was written after his grandfather died, as reported by the Guardian. "I draw inspiration from a lot from things in my life and family," said Sheeran, saying he was inspired by his grandparent's love for one another.
He said the original phrase sounded like, "I'm thinking out loud", which replaced the hook, and became the track's title. Sheeran also said that when he heard Wadge strumming the chords from another room, he thought, "We need to do something with that."
Sheeran's testimony comes six years after the heirs of Ed Townsend — who co-wrote the 1973 song with Gaye — filed a lawsuit against Sheeran, alleging that it had "striking similarities" that violate the copyright.
Earlier this week, a lawyer defending Townsend's estate said he had "smoking gun" evidence that Sheeran took elements of the Seventies classic on his 2014 single. The plaintiff's team presented concert footage where Sheeran merged the two songs during a show; attorney Ben Crump described the mashup as a "confession," according to the Associated Press.
"If I'd done what you're accusing me of doing, I'd be an idiot to stand on stage in front of 20,000 people [and do that]," Sheeran said in response to the allegations. "It is my belief that most pop songs are built on building blocks that have been freely available for 100s of years."