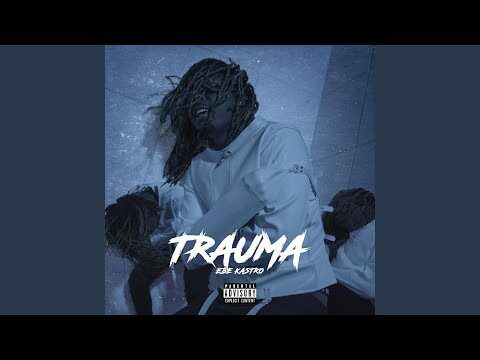 EBE Kastro Releases Emotionally Charged Single "Trauma"
Recently VA rapper EBE Kastro dropped his new single, "Trauma," an ode to his late father that passed away from an accidental self-inflicted gunshot wound.
EBE Kastro's track gives listeners a view of his life without his father since he was 11 years old, something that many Black males face in this country due to the systemic issues that African American males in this country growing up. 
"Trauma is about all the emotions I went through when I was a kid at 11 years old after watching my father shoot himself, all while still trying to navigate through the ups and downs of everyday life as a kid in projects," EBE Kastro recalled.  
Bred in the "Seven Cities" of Chesapeake, Hampton, Newport News, Norfolk, Portsmouth, Suffolk, and Virginia Beach, EBE Kastro has quickly become an artist to watch. There's no better evidence of that fact than Pusha T taking note of EBE Kastro's buzz and ultimately taking him under his wing to executive produce his most recent project. 
Connecting EBE with producers and getting him on industry executives' radars, Pusha T was instrumental in pushing EBE to go further with his career.
"He caught wind of me and put out the word that he wanted to chat with me. We talked, we met up and he heard my tracks and he just got a feel for who I was and he loved the tracks and so from there we just built a relationship," EBE Kastro explained. "He helped me pick out beats, he gives me advice and he basically just has tried to put me in the right situation to succeed. He's a good dude, he definitely looked out and I really appreciate it."
Gaining notoriety around the Seven Cities of Virginia, EBE Kastro says people thought he signed a big deal and moved away from his hometown, but he's remained humble and looks forward to helping his community with various fan appreciation events throughout the year. 
"After the release of my Pusha-T assisted project everyone thought I inked a big deal and I was less accessible, but I'm here, I stay in VA and I'm always looking to connect with fans and build lifelong relationships. I hope this song motivates people to push past those who doubt them. Some people don't understand the vision I'm looking to create with my music and I think this song gives them the message that I'm a real person showing who I am through my music." Check out "Trauma" after the jump and stay tuned to HipHopSince1987.com for more work soon from EBE Kastro.
© 2023, Seth "Digital Crates" Barmash. All rights reserved.