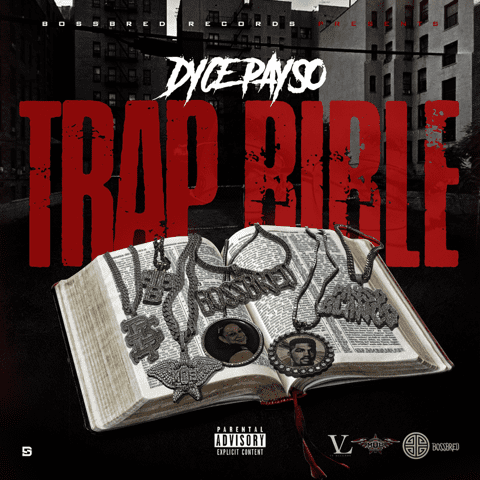 Dyce Payso Drops New Album "Trap Bible"
VampLife's own Dyce Payso speaks his New York gospel in his newest album Trap Bible. The album documents Dyce's rise to fame and stories of adversity in thirteen tracks. The last time hip-hop heard from Dyce was his latest single "Bling Bling" with Jim Jones and his freestyle on Funk Flex's show on HOT 97. 
The thirteen-track album starts with "Love Someone" which begins with a Donny Hathaway "Giving Up" sample. The sample sets up the beat drop where Dyce raps about never switching up and staying loyal to his hustle. It contains features from artists like Jim Jones, Dave East, Ugavell, Diddy Mak, Mr. Chicken, Sada, Millyz, and YellowTapee.
The song "Trap Bible" featuring Sada focuses on Dyce realizing when haters are around him and how disappointed he is about them. He raps that he never held hate in his heart because he focused on his bread. Dyce's low and deep vocal deliveries in his verses bring a sonic balance to Sada's high-tone cadences on the hooks. 
Some highlights of the album are "No, No, No" featuring Jim Jones and Dave East, "Traffic" featuring Ugavelli, and "Out The Mud". 
Follow Dyce on Instagram: @dyce_payso    
© 2023, Seth "Digital Crates" Barmash. All rights reserved.