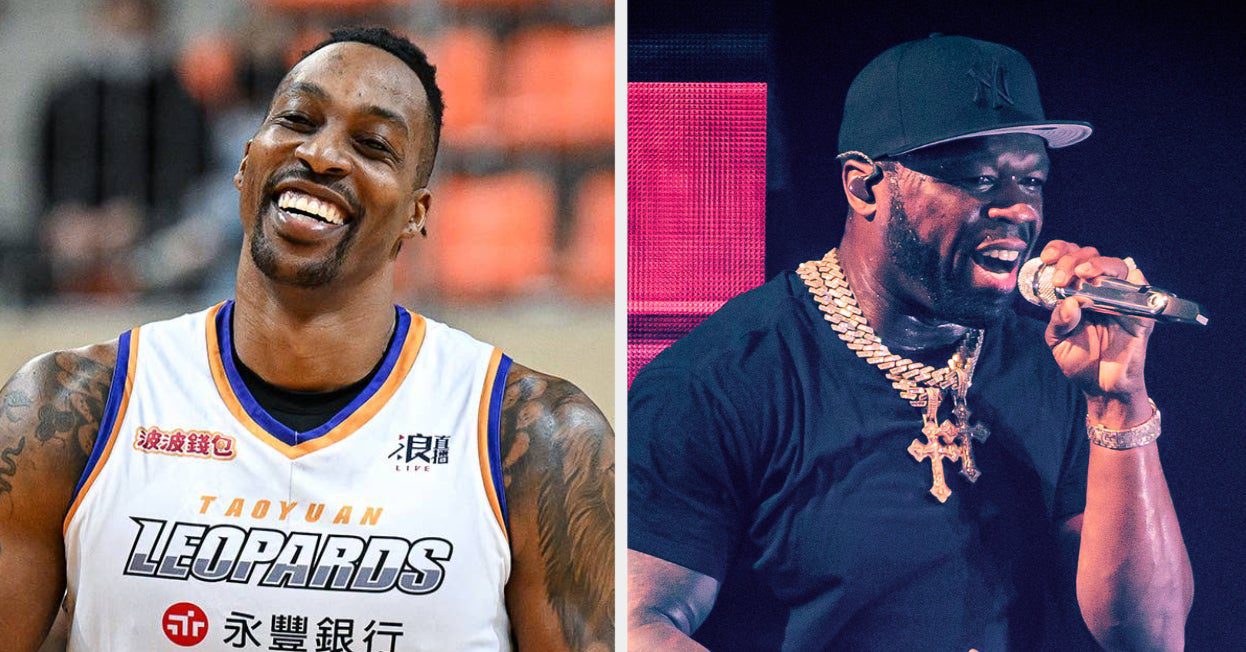 Dwight Howard Responds to 50 Cent Saying He and Denzel Washington 'Thought' He 'Was Alright'
It's unclear whether 50 Cent was expressing his disbelief about making eye contact with Howard because of the sexual assault lawsuit filed by a man, or the recent speculation regarding the former Lakers and Magic player's sexuality.
Last month, Stephen Harper filed a sexual assault lawsuit against Howard over an alleged 2021 incident. A lawyer for the player denied allegations of assault and said Howard had "a private consensual encounter" that was "made public for profit." Harper accused him of sexual assault and battery as well as emotional distress and false imprisonment.
In an Instagram Live stream, Howard responded to the lawsuit and the speculation online. "Y'all can stop with the nonsense, worried about all this bullcrap. Mind your business," said Howard in a response. "Whatever I'm doing in my bedroom is my damn business. Whatever you're doing in your bedroom is your damn business, that ain't for everybody. … This shit didn't even happen. You worried about the wrong stuff. That's why it's called an accusation. Allegedly. Come on, man."
In a statement, he said Harper only filed the lawsuit because of money and greed. He accused the man of making "continuous attempts to elicit payment," which he sees as "intimidation."