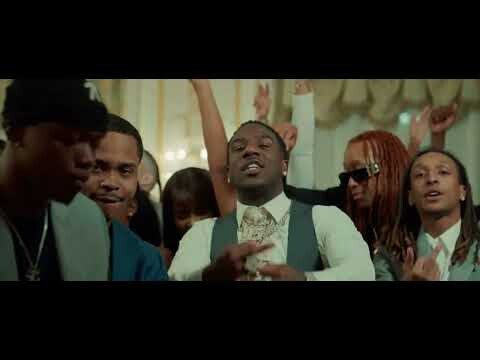 DUSTY LOCANE Keeps His Enemies Close In "ROLANDO 2 (Catch The Rain)" Video
Delivering booming, in-your-face bars with an unmistakable baritone cadence, DUSTY LOCANE is aiming to take his campaign global, and isn't worried who stands in the way of that goal. Today, DUSTY shares the new video for "ROLANDO 2 (Catch The Rain)," the follow-up to his 2020 hit, "Rolando (Caught In The Rain)" (150M combined streams) which turned in heads in his hometown of Canarsie, Brooklyn and beyond. Part 2 features a smooth, melodic, sample-led beat courtesy of Kajun Waters that sets DUSTY free to unleash his testimonial to the opposition. Directed by up and coming filmmaker Nimi Hendrix, the mafia-themed video opens up with DUSTY breaking bread with the boss of a rival family. After seemingly smoothing things over about a prior dispute, the rival boss orders a hit on LOCANE, but he quickly finds out nobody ever goes against Don DUSTY…ever. In the end it's DUSTY and his soldiers who get the last laugh.
"ROLANDO 2 (Catch The Rain)" is a highlight from DUSTY's NIGHTMARE ON DA FIFTH, a sinister new project that dropped last week on Halloween. The new tape welcomes big names from the Brooklyn drill scene, including rising rapper TaTa, and showcases the talents of DUSTY's 95MM crew, including 3Kizzy, Kajun Waters, SFIV5, Stelly Hundo, and OMB Jay Dee. Home to buzzing singles like "PRESSURE" and "FLU GANG," NIGHTMARE ON DA FIFTH is available everywhere via EMPIRE.
NIGHTMARE ON DA FIFTH continues a busy year for DUSTY LOCANE. He recently teamed up with his EMPIRE associates Rah Swish, OnPointLikeOP, and Ron Suno for the fierce SAY DAT EP,  home to peerless posse cuts like "BUST DOWN" (1.2 million views) and "ANGELS & DEMONS" (1.1 million views). Earlier in the year, DUSTY dropped the ROLLIN N CONTROLLIN EP, which collected each installment of DUSTY, "ROLLIN N CONTROLLIN "  singles, including the recent "ROLLIN N CONTROLLIN Pt. 3 (BEEN ROLLIN)," it's TikTok-viral predecessor, and the GOLD certified original. The EP also featured his second-ever single, "Rolando (Caught In The Rain)," which generated hundreds of millions of streams across platforms.
With his suvies at his back and much further to rise, DUSTY LOCANE is well on his way toward taking over the Brooklyn scene.