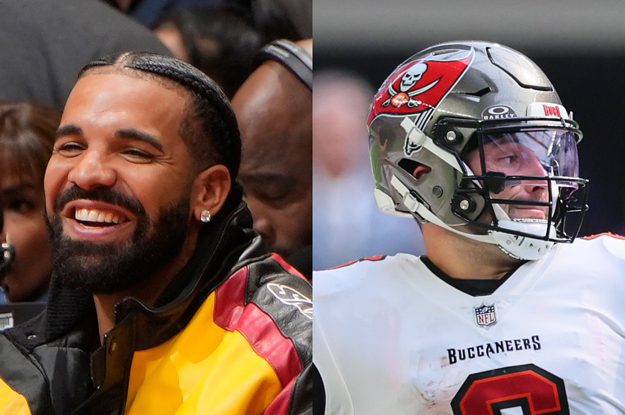 Drake Co-Signs Tampa Bay Buccaneers Players Referencing His Music During Interviews
Drake was recently amused with several players from the Tampa Bay Buccaneers who mentioned his albums and songs during a round of interviews. 
On Friday, the Buccaneers' Instagram account shared a video of Baker Mayfield, Chris Godwin, and Rachaad White doing interviews while mentioning the titles of several Drake albums and songs in their conversation. The team's social media manager decided to have some fun and counted all the times the players mentioned Drizzy's work. 
"Started From The Bottom," "The Motto," "Chicago Freestyle," "Nonstop," Views, Nothing Was The Same, and more titles were shared through their interviews. There could only be one winner, though, and that ended up being Baker Mayfield, who made eight different references to Drake and his music.
The 6 God caught wind of the video and co-signed it by reposting it on his Instagram Story without a caption.