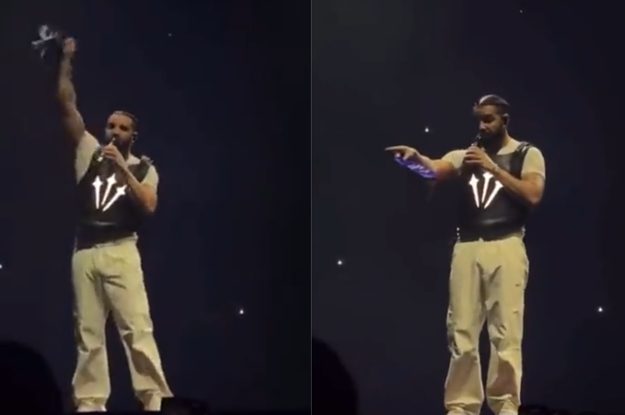 Drake Catches Book Thrown at Him on Stage: 'You're Lucky I'm Quick or I Would've Had to Beat Your Ass If That Hit Me in the Face'
Drake showed off his hand-eye coordination during his latest show when a fan threw his poetry book, Titles Ruin Everything, at him while performing. 
The incident happened Friday night at the Chase Center in San Francisco, California, when Drizzy spoke to the crowd in between songs. Just as he made his way around the elevated stage, the 6 God saw the book hurling his way and raised his hand to catch it mid-air. 
The Toronto megastar seemed to have found the culprit in the crowd and pointed at the person, letting them know had he not caught the book, it would've been bad news for the concertgoer. 
"You're lucky I'm quick, or I would've had to beat your ass if that hit me in the face," said Drake.