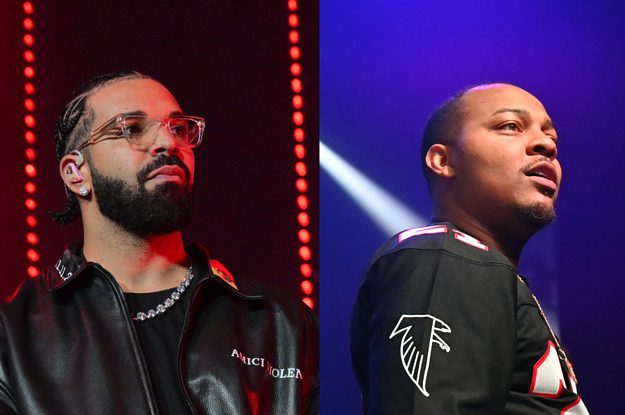 Drake Calls Bow Wow 'Somebody' He Wants 'to Be Like' After Walking Out With Him at Atlanta Show
Drake had Bow Wow, one of his childhood idols, walk out with him to kick off the second and final night of his stay in Atlanta, Georgia, and once again gave him his flowers. 
The 6 God's list of celebrities that have walked him through the crowd of whatever arena he's in during the It's All A Blur Tour has been star-studded, and that roster only grew Tuesday evening. The Like Mike actor accompanied Drizzy as he made his way through screaming fans inside the State Farm Arena. 
Right when the Toronto megastar hit the stage, he took a moment to thank Bow Wow for the massive influence he had on his life. 
"Shout out my boy Bow Wow for walking me to stage tonight," he said. "I gotta say, Atlanta got a lot of legends, but that's somebody who I wanted to be like growing up, so shout out to Bow Wizzle walking me to stage."