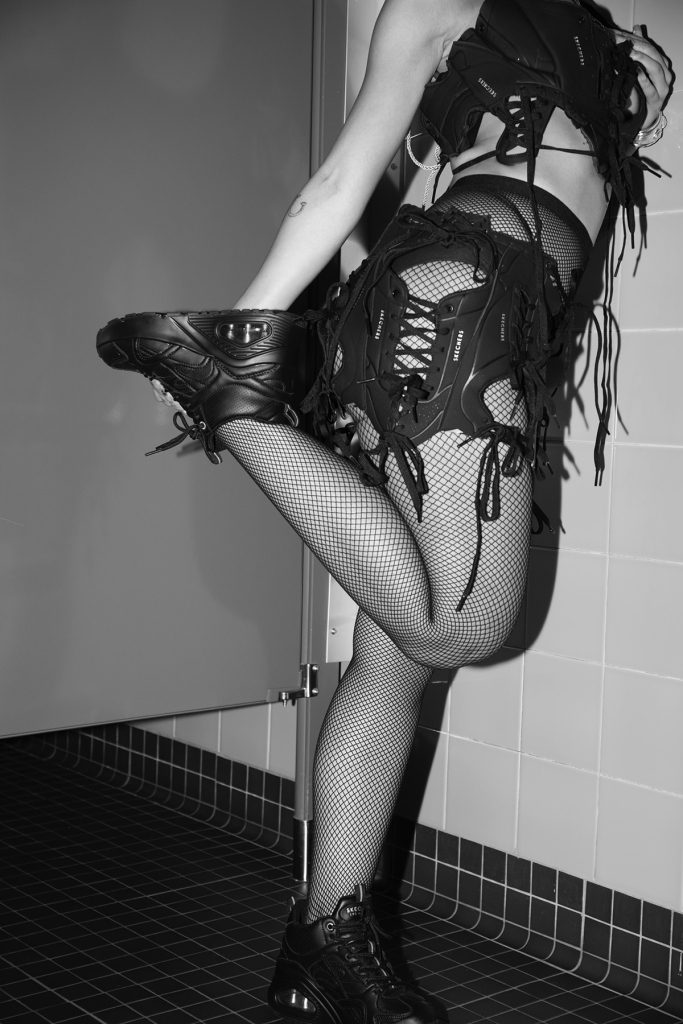 Doja Cat Tapped As Skechers' First Artist-in-Residence: 'I Can't Wait to Show Everyone What We Are Building'
If you purchase an independently reviewed product or service through a link on our website, Rolling Stone may receive an affiliate commission.
Doja Cat is stepping into the extremely comfortable footwear world. This week, the Grammy-winning star took the stage at the Time100 Gala in New York City, wearing a pair of Skechers Uno shoes to kick off her new partnership as the brand's first artist-in-residence. Even cooler, you can actually buy a similar pair for yourself online.
Buy Skechers Uno Sneakers at $80
"Skechers has given me a new canvas to create," Doja shared in a statement about the new partnership, adding that "I can't wait to show everyone what we are building."
To celebrate the new campaign, Doja Cat donned a one-of-a-kind dress, a custom creation by Doja, Cierra Boyd of Frisk Me Good, and creative director and stylist Brett Alan Nelson using Skechers Uno sneakers, complete with a pair of the lace-up wedge shoes to boot.
Buy Skechers Uno Sneakers at $80
"When Skechers asked us to give them a Doja Cat fashion moment I knew right away I wanted to reach out to brand Frisk Me Good," said stylist and creative director Brett Alan Nelson.
Continued Nelson: "I have been speaking to Cierra Boyd from the brand about collaborating since Doja's Hot Pink era and I'm glad we saved this moment for this iconic announcement. I designed this look with almost 70 pairs of black Skechers Uno sneakers deconstructed into a performance look for her Time100 performance. There is nothing more punk rock than completely destroying something and making it into something else."
Even though fans can't quite score the artist's same look, you can pick up a similar pair of the sneakers Doja wore right now online and in Skechers retail stores. (The brand tells Rolling Stone that the Skechers Doja wore are a previously released version of the Unos.)
Available in a variety of 10 colors, plus medium and wide widths, the latest model of the Uno shoes features a breathable synthetic upper, the brand's Skech-Air midsole with a bit of cushioning, plus "air-cooled" memory foam insoles. The stylish kicks also come with a built-in, hidden one-inch heel, with plenty of grippy rubber on the button for extra traction, whether you're hitting the stage or the hiking trail.
It's not completely clear what the new Skechers x Doja Cat partnership and campaign will entail, but the footwear company promises that more details will be announced later this season. Will it be a custom pair of comfortable walking shoes? Doja Cat-approved Skeckers slip-on sneakers?
For now, you can buy a pair of Uno sneakers yourself, starting at $80 online at Skechers and on sites like Zappos.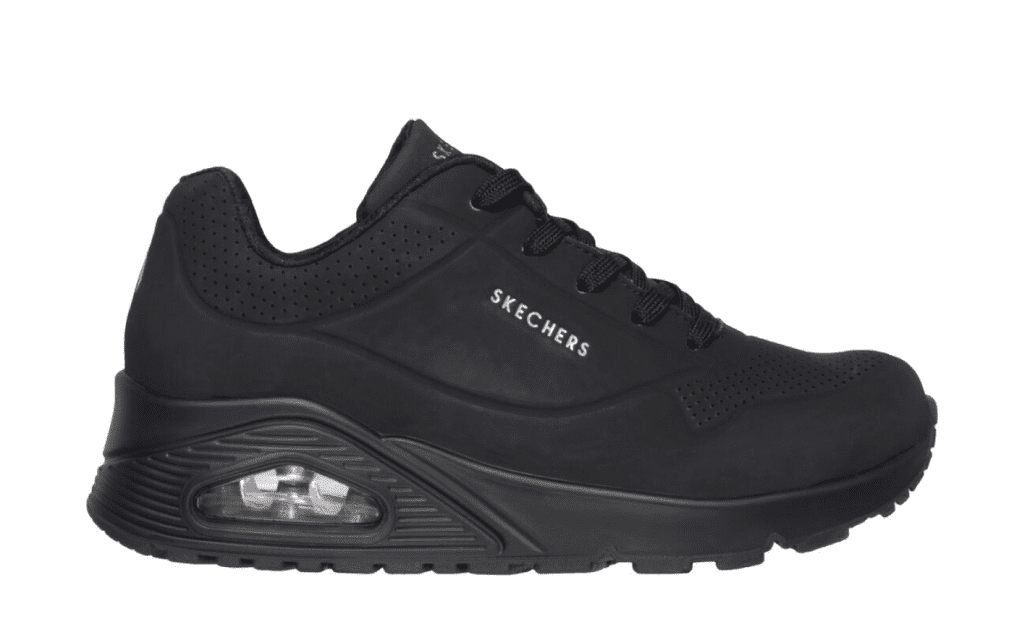 Buy Skechers Uno Sneakers at $80
While the new partnership marks the brand's first artist-in-residence, this isn't the first time Skechers has teamed up with artists and celebs. Earlier this year, the sneaker brand debuted a campaign featuring Martha Stewart and Snoop Dogg, which debuted with a Super Bowl commercial in February. Doja, meantime, previously collaborated with speaker and audio company JBL as its global ambassador, with a campaign that launched following the 2022 Grammy Awards.