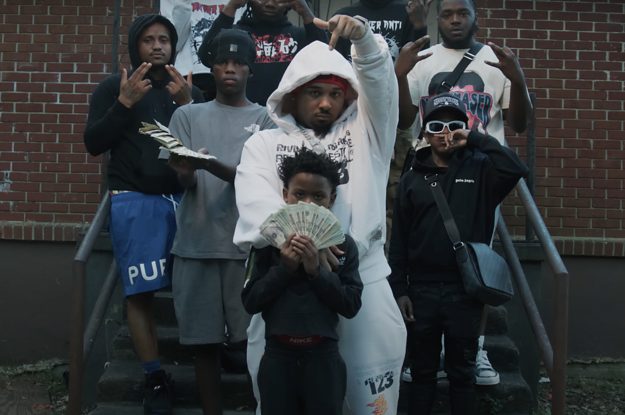 Doe Boy Responds to Criticism for Collabing With 9-Year-Old Rapping NSFW Lyrics About Guns, Hustling, and More
That wasn't all Doe Boy said about Lil RT's NSFW lyrics. According to the Cleveland native, he's actually helping Lil RT instead of corrupting him, as many have said on social media.
"I been seeing all the goddamn comments, and all the little posts, and the little tweets and all that shit, just hating on the lil' n***a," Doe Boy said. "That shit lame as hell to me. At the end of the day, he nine years old. Think about, I don't know, I don't know if you from where we from, but from where I'm from, goddamn, that's a regular little n***a in the hood.
"All our young n***as act like that. They run around cussing, bad as fuck. So it's like, that shit just not really nothing too crazy. So it's like shit, at least he tryna do something positive though."
He added, "Him rapping is gon' change his life. It's gon' change is life and make his life good so he don't have to grow — 'cause in a couple of years, if his life don't change, that lil' n***a gon' be thuggin, cause he already thuggin! But that lil n***a gon' be thuggin if he don't get it out, so hell yeah I'm finna help that lil' n***a get the check. I don't give a fuck who got something to say about it. Fuck ya, suck my dick, bitch."