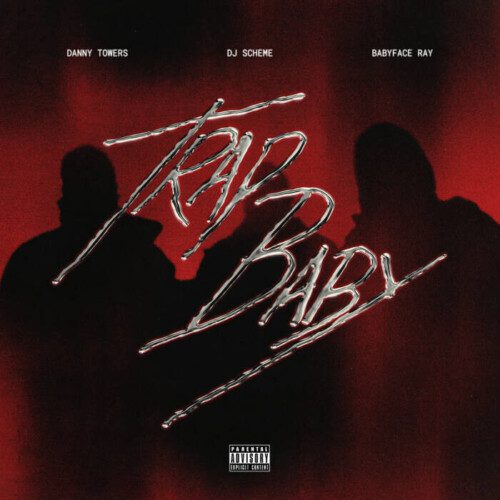 DJ Scheme and Danny Towers Enlist Babyface Ray for "Trap Baby"
The Sunshine State's notorious duo, Danny Towers & DJ Scheme return with their speaker-knocking single "Trap Baby" featuring Babyface Ray.
The track is a confident, swaggering anthem, driven by murky 808s and glistening chimes, giving space for Towers and Ray to shine. This is the second single from Danny Towers & DJ Scheme's upcoming collaborative album. Towers boasts about how his innovative hustling habits ("trap shut down but I open it for takeout") fueled his luxurious lifestyle, while Ray follows with a tight sixteen that doubles as an MBA-level business class. Together, the two emcees from opposite ends of the map show you how to rise from rags to riches in just a few easy steps.
Rising in the Florida rap scene that helped birth the SoundCloud underground, the creative relationship Danny Towers and DJ Scheme reaches back over half a decade. Born and raised in Orlando, Towers has been a member of the Members Only and Very Rare collectives since 2015, regularly collaborating with the likes of Ski Mask The Slump God, XXXTentacion, and more. Palm Beach native DJ Scheme worked his way into the scene as a DJ and producer, starting his career as a tour DJ for wifisfuneral before linking up with the Members Only crew shortly afterward. The duo first officially connected on Scheme's debut EP PRESEASON, serving up the upbeat "RVD" and the massive underground hit "How You Feel? (Freestyle)," featuring Ski Mask The Slump God and Lil Yachty, which generated over 100 million on-demand streams en route to GOLD certification by the RIAA. Towers appeared on multiple highlights from Scheme's FAMILY album, including "E-ER" which reunited the four artists behind "How You Feel?" and once again went GOLD. Both Towers and Scheme are fixtures at Rolling Loud Festival, performing at nearly every event since its founding in 2015.
With a big announcement in store during Towers' set at Rolling Loud California, Scheme & Towers are prepping for a global takeover.
© 2023, Seth "Digital Crates" Barmash. All rights reserved.