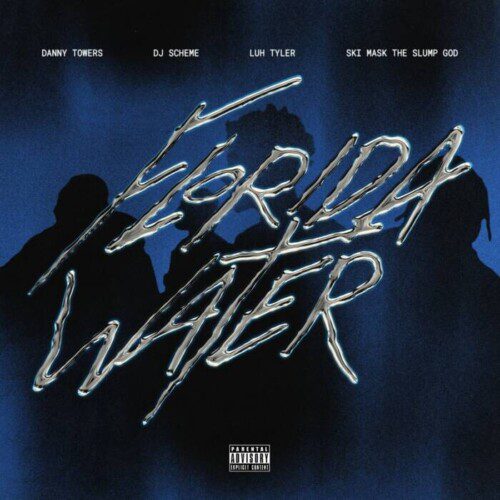 DJ Scheme and Danny Towers Drop "Florida Water"
Today marks history for the Sunshine State as influential producer DJ Scheme links up with bruising emcee Danny Towers for their new single "Florida Water." The duo recruits two fellow heavy-hitters from the Sunshine State, super-star Ski Mask The Slump God and fast-rising rap phenom Luh Tyler.
With "Florida Water" in the books they have more music coming soon!
"Florida Water" marks an ambitious return for DJ Scheme after the release of his highly successful debut album FAMILY released in late 2020. Longtime friends and close collaborators, the creative relationship between Danny Towers and DJ Scheme reaches back over half a decade. Born and raised in Orlando, Towers has been a member of the Members Only collective since 2015, regularly collaborating with the likes of Ski Mask, XXXTentacion, and more. Miami native DJ Scheme worked his way into the scene as a DJ and producer, starting his career as a tour DJ for wifisfuneral before linking up with the Members Only crew shortly afterward. The duo first officially connected on Scheme's debut EP PRESEASON, serving up the upbeat "RVD" and the massive underground hit "How You Feel? (Freestyle)," also featuring Ski Mask The Slump God and Lil Yachty, which generated over 100 million on-demand streams en route to GOLD certification by the RIAA. Towers appeared on multiple highlights from Scheme's FAMILY album, including "E-ER" which reunited the four artists behind "How You Feel?" and once again went GOLD. Both Towers and Scheme are fixtures at Rolling Loud Festival, performing at nearly every event since its founding in 2015.
On "Florida Water," Danny Towers, Ski Mask, and Luh Tyler make a fearsome trio. Dominated by DJ Scheme's menacing low-note piano bassline, the three Florida emcees strut their swagger and display their signature flows. Danny Towers reminds his opps that he'll throw them in shark-infested waters between Florida and Cuba, while Luh Tyler focuses on getting the bag by any means necessary, and Ski Mask finishes the track with his signature animated flow and emphatic ad-libs. Keep an eye out for the video next week!
© 2023, Seth "Digital Crates" Barmash. All rights reserved.