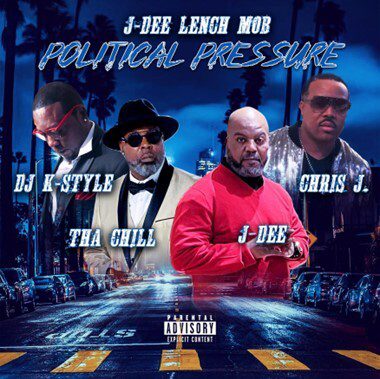 DJ K-Style: Teams Up With J-Dee Lench Mob and Tha Chill To Release Moving Single "Political Pressure"
DJ K-Style is a successful DJ, Producer and Entrepreneur who has been making his presence known within the music industry. Recently he has been honing in on his recent works which include producing "Political Pressure" for J-Dee Lench Mob that also features Tha Chill (Compton's Most Wanted) along with Chris J (The Barkays). This record was created when so much senseless crime was occurring with gun violence and the late "Takeoff" (artist of the Migos) was killed over a dice game.
He has also recently produced and released a single for artist Eddie G (The Original Lakeside) titled "I Want You" which is a Marvin Gaye remake. Ken wants to create music that impacts his listeners. Such profound music that his name is associated with the greats, and he won't stop until he achieves that major accolade. His music is versatile and is easy to relate with. He reads a room without evening knowing a single soul. As a DJ he naturally owns crowd control and knows what an audience wants to hear. His style is infectious. It's a taste of old school with a sprinkle of funk. A mixture that leaves you wanting more.
Ken Davis, Owner K-Style Productions
Kendrick Lamar (@djkstyle2000) • Instagram photos and videos
© 2023, Tedfuel. All rights reserved.