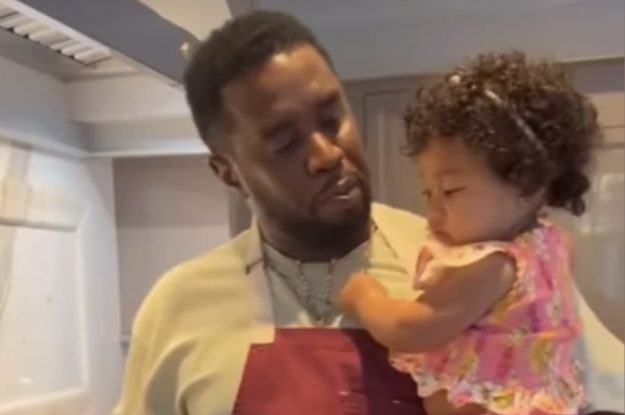 Diddy Documents Himself Cooking With His Daughter: 'Chef Love and Baby Love'
As soon as Diddy is done throwing down in the kitchen, he sets the table before ending the clip with Love after she's finished digging in, face and pink kitten bib covered in sauce.
In May, Diddy gleefully shared that baby Love's first words were "da da."
"She said! DA DA DA DA DA DA!!!!!! Let's go TWIN FLAME!!!! I also won the bet! I hope you all are having a beautiful Sunday. #ProudDad," he wrote at the time.
Diddy announced that he and Dana Tran welcomed Love in December 2022. He also has children from previous relationships including twins D'Lila Star and Jessie James, 16, Chance, 17, as well as sons King, 25, Justin Dior, 29, and Quincy Taylor Brown, 32, whom he adopted while dating Kim Porter. Porter tragically passed away from pneumonia in 2018 at 47 years old.