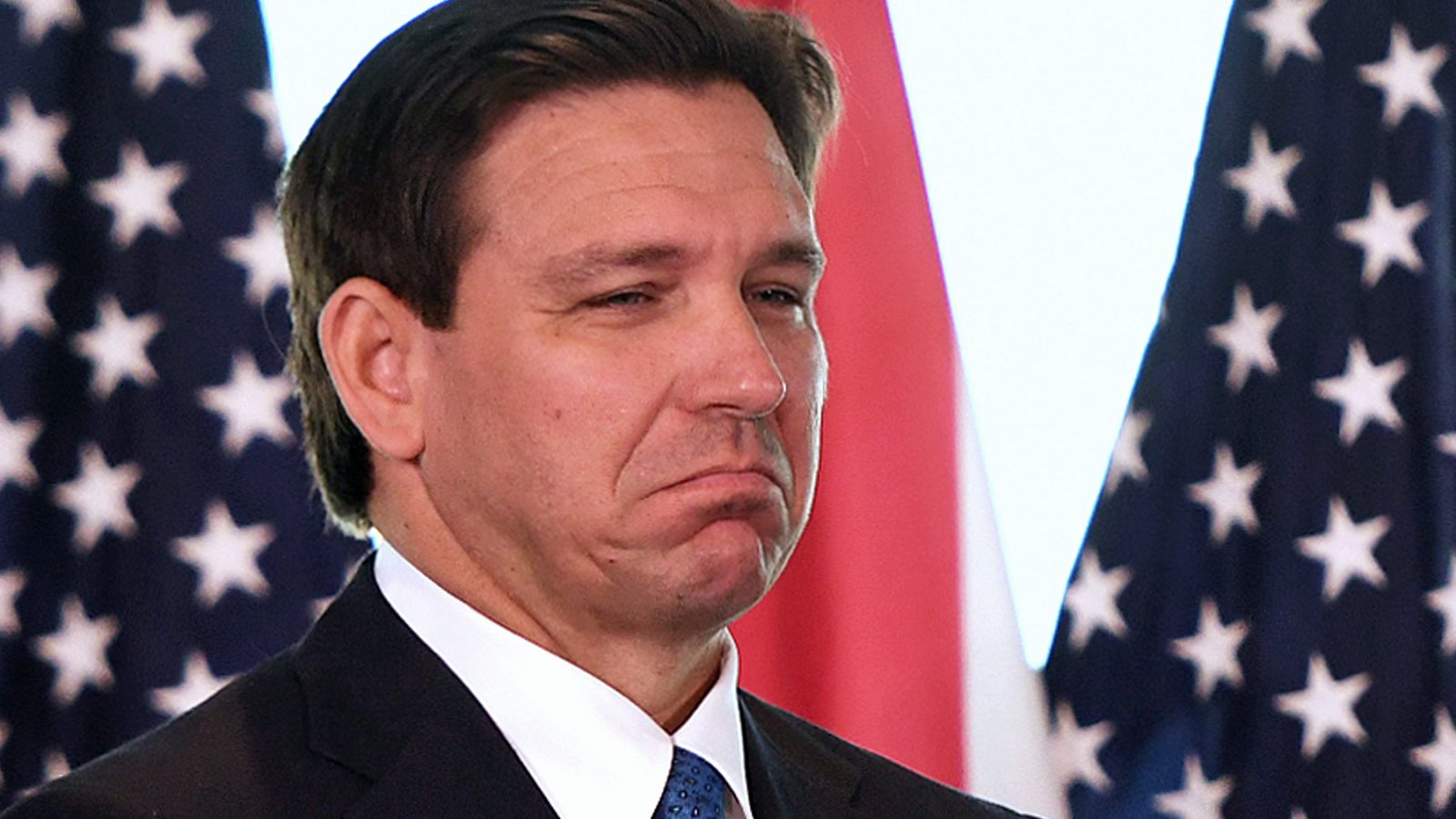 DeSantis Calling Special Session to Punish Disney for Opposing Anti-LGBTQ Law
Florida Governor Ron DeSantis has called a special legislative session to finalize the government's decision to revoke Disney's control of the Reedy Creek Improvement District.
The state's legislature voted last year to strip the media company of special taxing and self-governance provisions in the area around its Florida park after the company opposed the controversial "Don't Say Gay" bill that placed widespread restrictions on the discussion of LGBTQ related topics in schools.
"We're not going to have a corporation controlling its own government," DeSantis said during a news conference on Thursday. "So the state's going to have a board to run it. So Disney will not have self-governing status anymore." 
"We're not going to bend the knee to woke executives in California," DeSantis added.
Reedy Creek was established as a special taxing district in 1967, and allows Disney to act as a county government within a 39-square-mile area covering its Disney World resort. The company can collect local taxes and has the ability to manage its own police, fire, and emergency medical services. 
In March of last year, then-Disney CEO Bob Chapek, facing pressure from both employees and Disney fans and shareholders, declared the company's opposition to the state's "Don't Say Gay" bill. In retaliation, the GOP-controlled government moved to strip the company of its special tax status. The bill penalizing Disney passed the Florida legislature via a 68-38 vote in April of last year. 
While the company's new status isn't set to take full effect until June of this year, DeSantis' call for a special session is intended to finalize the finer points of the transition. The governor indicated on Thursday that the session will take place "in a week or two," and will cover "a whole bunch of different things that need to be taken care of … including making sure that Disney doesn't have self-governing status anymore."
The governor, aided by right-wing reactionaries like Tucker Carlson, has pushed unfounded claims that Disney supports child abuse and sexual exploitation as a means to justify his actions against the company. The governor accused Disney of "sexualizing kindergarteners" and being in the pocket of communist China last March, at the height of his dispute with the company. 
While Disney and the Florida government have reportedly engaged in back-end discussions to prevent the dissolution of the district, it seems DeSantis is prepared to move forward with the legislature's decision. However, the state could face a challenge from the company on grounds that the decision violates Disney's First Amendment rights, as the state's actions could constitute retaliation for protected speech. 
DeSantis reportedly accepted multiple donations from Disney, totaling $100,000 between 2019 and 2021. Disney was also one of the sponsors of his gubernatorial inauguration earlier this year.