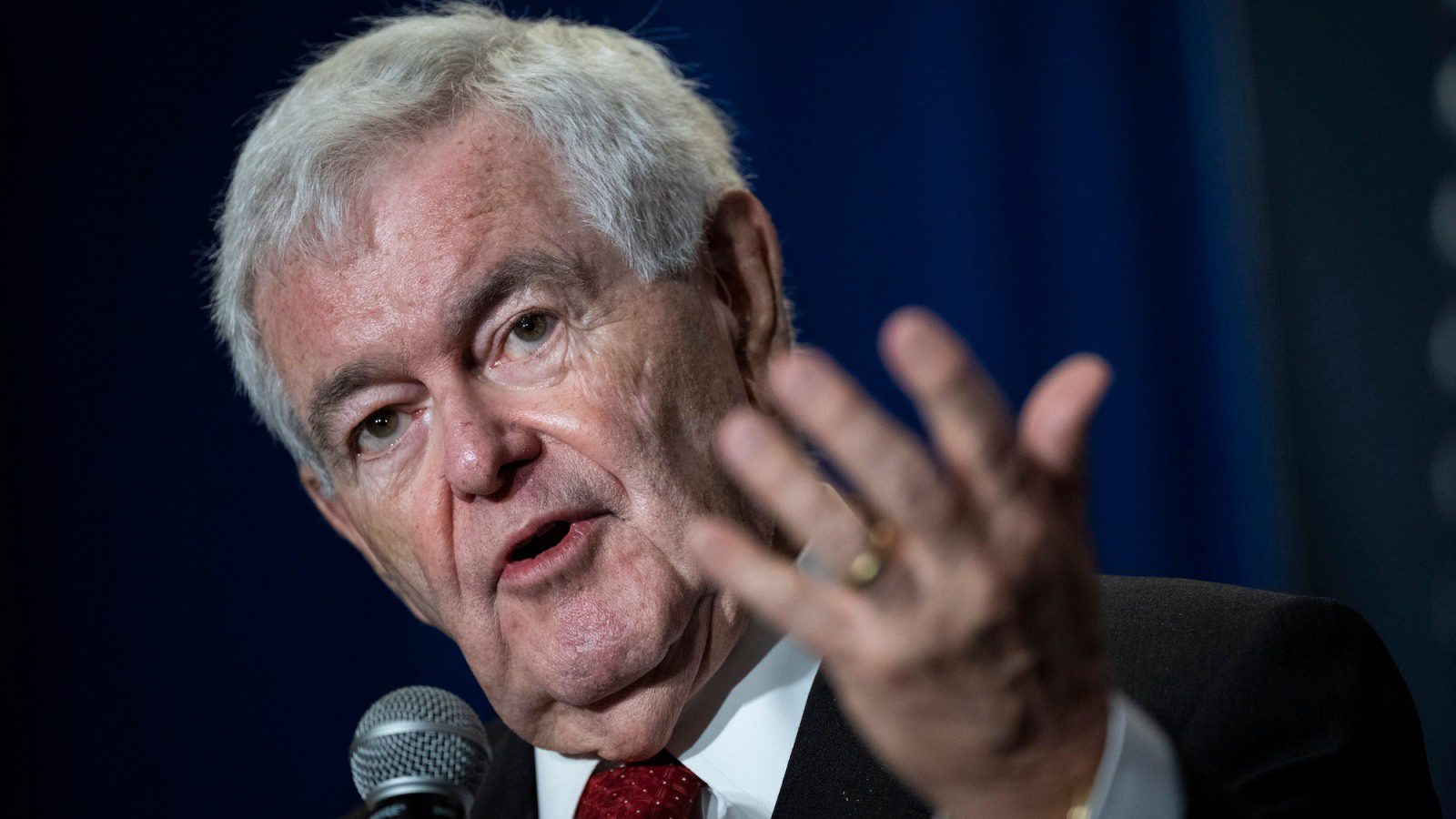 Dems 'Have Passion for Stealing' Elections: Fox News Lets Gingrich's Lies Go Unchallenged
Election lies appear to be still going strong on Fox News, despite the company's recent $787.5 million defamation settlement with Dominion Voting Systems. Appearing on Fox, Newt Gingrich claimed — without proof — that Democrats "have a passion for stealing" close elections and told voters in certain Democratic-led states to "assume the [voting] machine will steal as much as it can."
On Sunday Morning Futures with Maria Bartiromo, Gingrich, a Republican who served as House speaker before becoming Trump's ambassador to the Vatican, said that it is "probably almost impossible under current law to ensure an accurate election." He added, "I think the only Republican strategy in the long run is to pick issues and win by margins so big that they can't steal it."
Gingrich then alleged that Democrats steal elections but did not give any examples to back up his claim. "If you have a very close election, Democrats have a passion for stealing them," he said.
He next alleged that unions are somehow involved in the stealing of elections by bringing nursing home residents to the polls and influencing them to vote for the union's preferred candidate, but, of course, Gingrich once again offered no evidence and cited zero instances where this has been proven true. "When you have local union which takes care of people in a nursing home going to vote, the people who literally don't cognitively know what they're doing, you know that that union is going to the vote every single one of them for the a Democrat no matter what their personal beliefs were," he said.
"I think these are things you've got to be honest about," Gingrich said without a hint of irony.
The Republican then touted Republican voting laws designed to suppress the vote and claimed that "in states dominated by Democrats like New York, Illinois, California, you just have to to assume that the machine will steal as much as it can."
Host Maria Bartiromo, whose show has become a safe haven for her own lies as well as lying politicians, didn't push back on Gingrich's claims, instead responding with a simple, "Wow," before pivoting to a question designed to cast doubt on President Joe Biden's cognitive abilities.
It's important to point out, since Bartiromo did not, that there has not been evidence of widespread voter fraud that could have changed the results of an election. While experts have been concerned about the potential "hijacking" of elections systems, experts say that the U.S. has made progress in recent years to make elections more secure, including designating American voting systems as "critical infrastructure." Even Trump's own Department of Homeland Security declared the 2020 presidential election to be "the most secure in American history."