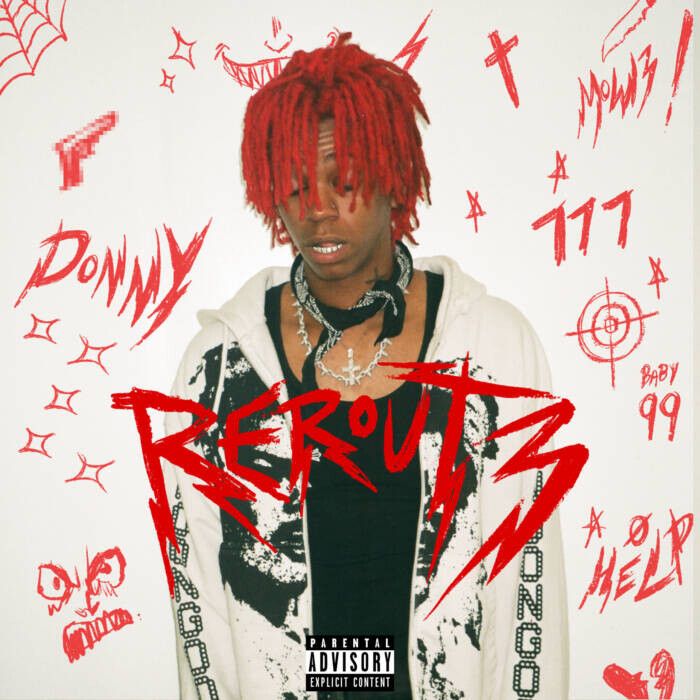 A versatile talent capable of soaring hooks and rapidfire rhymes, DC The Don contains multitudes.Showing off his rhyming talent in a flex-heavy new video single, DC shares "REROUT3," from his upcoming album My Own Worst 3nemy. Produced by hitmaker JetsonMade, who lends his signature trampoline 808s, "REROUT3" is a high-energy anthem, as the 22-year-old rapper skates atop blown-out synths with a melodic flow and an audible grin: "She like really fast cars, I went and bought me an Audi." Dropping today at 6pm ET, the "REROUT3" video benefits from DC's fondness for visual inventiveness, showing the rapper as he navigates a hall of mirrors, shakes his red dreads during a CGI thunderstorm, and dances by himself in front of a white background. The video is a direct follow-up to  "WHAT NOW?", which has over 1 million plays on SoundCloud after reaching #3 on SC's New & Hot chart, and arrives in the wake of the boy-band-influenced "Notice Me," the devilish "Megalodon" and The Sandlot-homaging "Ghost Rider." 
The Milwaukee-born rapper is coming off a successful 2020, marked by his debut album Come As You Are and its deluxe edition. With more than 90 million streams across platforms, Come As You Are emphasizes the importance of being authentic to your creative self. The album was home to DC's buzzing single "WORST DAY : (" (15 million total streams), as well as standout ragers like "Wait Your Turn," "NASCAR RACER," and "Campfire Story." Featuring production from Supah Mario, Trademark, SephGotTheWaves, and more, Come As You Are (Deluxe) is available everywhere via Rostrum Records.
With his follow-up to Come As You Are–the ambitious concept album My Own Worst 3nemy–on the way, DC looks to make good on his potential and grow his fanbase even more. Stay tuned for much more music from the one-of-a-kind artist in the weeks to come.