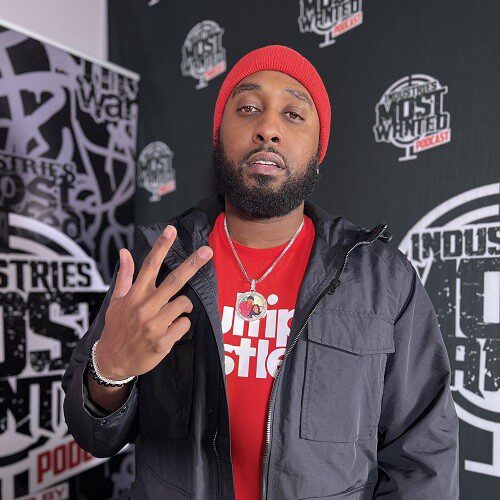 Dave Skillz Has Been "Gettin Bizzy"
Dave Skillz new music video for "Gettin Bizzy" is a must-watch for anyone who loves melodized trap music with a fresh and unique twist. The Atlanta-based rapper showcases his skills both on the mic and in front of the camera, creating a vibrant and colorful experience for his fans. Produced by Coop Muzik, the track features a range of flows and trap melodies that will have listeners nodding their heads in no time.
The video was shot by Satch Creative Media, and the team behind it clearly put a lot of thought and effort into creating a visually stunning experience for viewers. The use of an array of purple colors throughout the video gives it a distinct "Juicin" feel, which is a term that Dave Skillz created. Juicin is all about embracing a colorful, vibrant lifestyle, and the use of purple serves as a nod to this.
Another standout feature of the video is Dave Skillz's purple beard, which is a unique representation of the Juicin movement. It's clear that the artist is passionate about living life to the fullest and embracing his unique style, which is something that is evident both in his music and his appearance.
"Gettin Bizzy" is an upbeat and infectious track that will have listeners grooving from start to finish. Dave Skillz's rapping is on point throughout the song, and his ability to switch up his flows and deliver catchy hooks shows why he is an artist to watch in the music scene. The song is featured on Skillz's "Slick Juicin 2" EP, which is a must-listen for music lovers looking for something fresh and unique.
In conclusion, Dave Skillz's "Gettin Bizzy" music video is a must-watch for anyone looking for a fresh take. The use of purple colors, the representation of the Juicin movement, and Skillz's unique style and sound all come together to create an unforgettable experience. Fans of the artist and newcomers to his music alike are sure to be impressed by this video.
Socials:
https://instagram.com/daveskillz
https://www.facebook.com/DaveSkillzMusic?mibextid=LQQJ4d
https://twitter.com/daveskillz
https://youtube.com/@DaveSkillz
© 2023, MysticsEnt. All rights reserved.