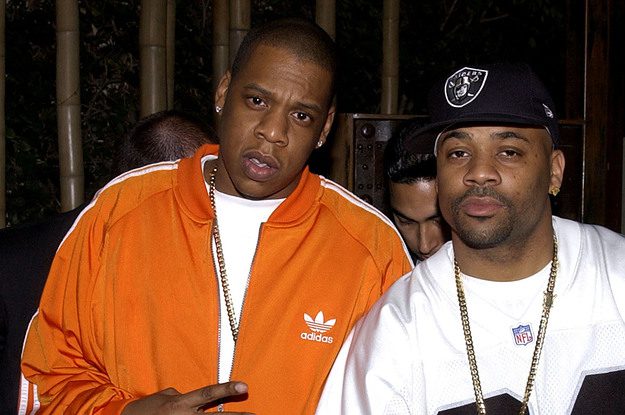 Damon Dash 'Couldn't Believe' Jay-Z Made Albums With R. Kelly After Singer Abused Dame's Ex Aaliyah: 'They Did This Sh*t Twice'
Earlier this year, 56-year-old Kelly was sentenced to an additional 20 years in prison on child pornography and enticement charges. 19 of those years can be served concurrently with the 30-year prison sentence Kelly received last year on charges of racketeering and sex trafficking.
It isn't the first time Dame has ripped Jay for working with R. Kelly. During a 2019 interview with Kenyatta Griggs, Dash pegged Hov's decision to team up with the disgraced R&B star as a reason for Roc-A-Fella's decline in the wake of Dame and Jay's falling out.
"I really am not on the Best of Both Worlds. I didn't go to a show. I didn't have my name on any of that. I was in 'Fiesta,' but only because Aaliyah said she wanted me to do it that way," Dash explained at the time. "I know I'm not fuckin' with that. … I knew, morally, [Jay-Z and I] weren't the same. So, to me, Roc-a-Fella was defunct. It was over. I couldn't fuck with it. It was something that, to me—I don't wanna say 'unforgivable,' but I couldn't understand it."
See Dame's full episode of That's Fucked Up below.