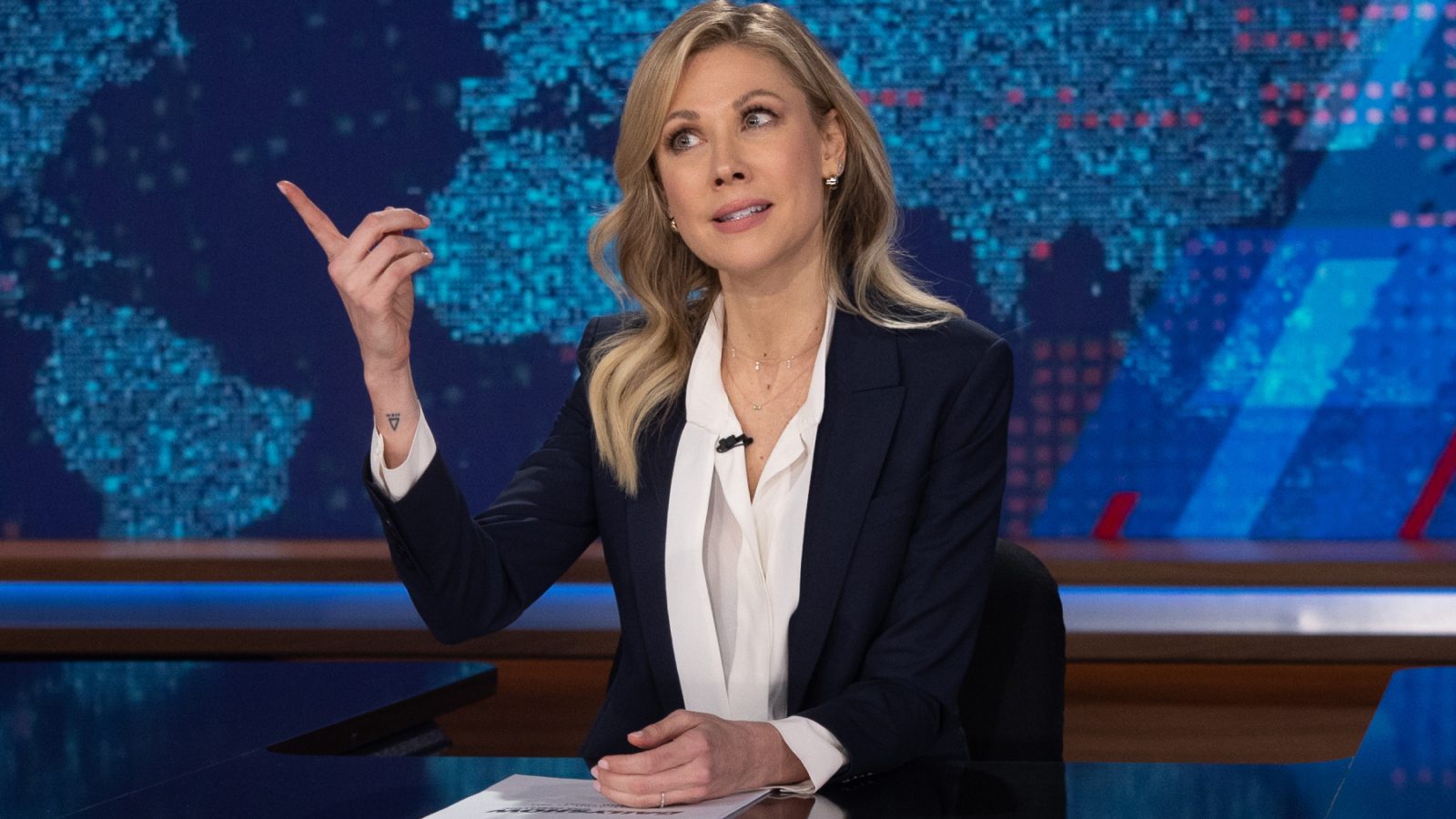 'Daily Show' Imagines World Where We Steal Our Dogs' Abortion Pills
"If you're a woman in Wyoming whose rights are being restricted, you might need to get creative" said guest host Desi Lydic
While Friday's Supreme Court ruling has protected access to a widely used abortion medication for now, abortions are currently banned in 14 states following the overturning of Roe v. Wade last summer. On Tuesday's 'Daily Show' episode, guest host Desi Lydic tackled the right-wing attack on abortion pill access, and took the audience on a wild dystopian ride.
"Two weeks ago, a judge in Texas banned abortion pills nationwide for safety reasons. Because even though women have used it safely for over two decades, he's a man, and I guess he just knows better," said Lydic. The comic then added, "Thank God the Supreme Court has temporarily halted that decision, at least until Clarence Thomas comes back from his all-expenses-paid cruise."
Lydic warned that over a dozen states have enacted their own bans against abortion drugs mifepristone and misoprostol, including Wyoming where a law making providing abortions a felony was temporarily blocked by a judge. "You can still get misoprostol in Wyoming, as long as you're a dog… or a cat, or a horse. If you're a woman in Wyoming whose rights are being restricted, you might need to get creative," said Lydic before the camera cut to a veterinarian clinic.
In the clip, Lydic sets up an appointment with a vet under the guise of her dog needing a subscription for the abortion pill. "It's just really not a great time for her. You know, she's really trying to focus on her career," Lydic explains to her vet, insisting that her dog has a career in sledding. The ruse is up, however, as her vet quickly catches on.
While the skit lampoons Republican-led bills banning abortions, it serves as a stark reminder that, as Nancy Northup, president of the Center for Reproductive Rights, puts it, "We're not out of the woods yet."