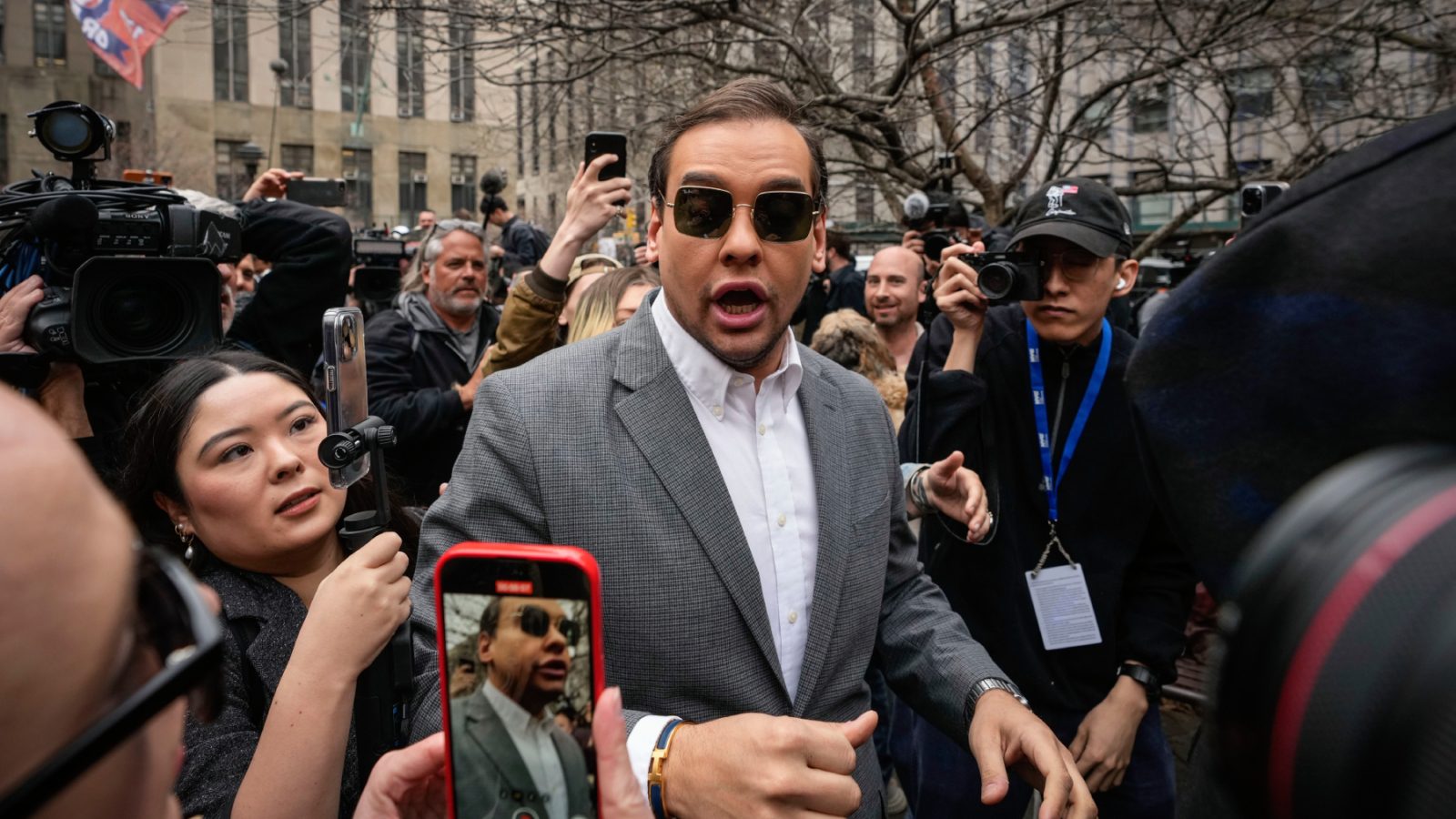 'Daily Show' Comic Crashes Trump Arrest, Asks George Santos About Volleyball Career
"Talk to us about your volleyball career," asked Daily Show correspondent Jordan Klepper
Rep. George Santos (R-N.Y.) showed up to the rally outside a New York courthouse protesting ex-president Donald Trump's arrest on Tuesday. The disgraced congressman quickly found himself swarmed by press as Daily Show correspondent Jordan Klepper took the opportunity to squeeze in the day's most pressing questions.
"Are you finally bringing legitimacy to the process?" Klepper asked Santos while inches away from his face, referencing a series of lies Santos made regarding his personal backstory and resume, including fabrications regarding attending prestigious universities and having worked for major financial institutions.
The comic also pressed Santos about his sports career — the congressman reportedly lied about being a volleyball "star" in college — and inquired: "We wanna hear about your volleyball career."
As Santos attempted to scurry away in the opposite direction, Klepper probed, "Have you recently got a law degree? Is that why you're here?" While Federal authorities and Nassau County prosecutors have begun investigations into whether Santos' public misrepresentations constitute criminal activity, the congressman was sworn in as a member of Congress in January. Since then, he has spent much of his time in office dodging questions from reporters.
Rep. Marjorie Taylor Greene (R-Ga.) was also among the Trump supporters in town Tuesday. However, she left her own rally minutes after arriving, as anti-Trump protesters drowned her out as she attempted to shout through a megaphone.