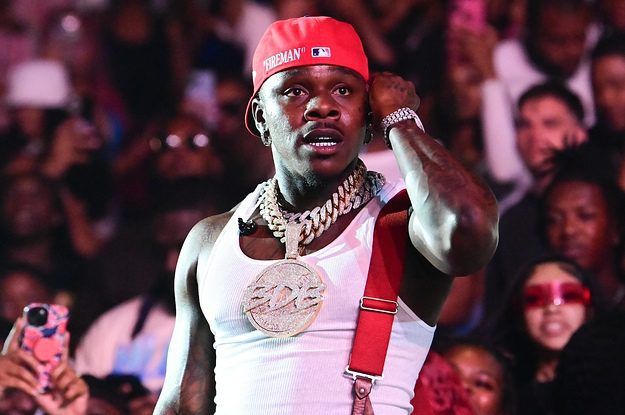 DaBaby Says Homophobic Remarks Made Him Lose $200 Million, Feels Like It Was a 'Blessing in Disguise'
DaBaby's star was skyrocketing when, in 2021, he made nasty remarks about the LGBTQIA+ community and sexually transmitted diseases.
"If you didn't show up today with HIV, AIDS, or any of them deadly sexually transmitted diseases that'll make you die in two to three weeks, then put your cellphone lighter up," he told the audience. "Ladies, if your pussy smell like water, put your cellphone lighter up. Fellas, if you ain't sucking dick in the parking lot, put your cellphone lighter up."
The fallout was major, with several major music festivals severing ties with him, and artists like Dua Lipa, Elton John, and Questlove slamming him. He apologized in August 2021 via Instagram but deleted his post soon after.