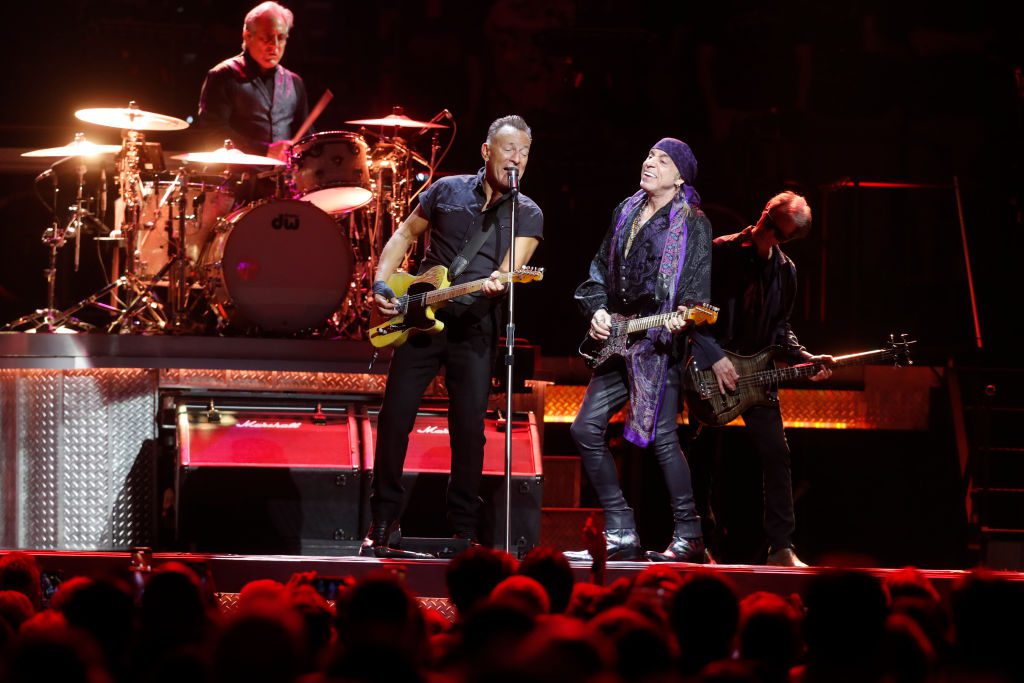 Covid Hits E Street as Band Members Miss Bruce Springsteen's Dallas Show
Steven Van Zandt and violinist Soozie Tyrell absent due to coronavirus. "I've got a very mild case and hope to be back for Houston or Austin at the latest," guitarist says
Covid has hit E Street as Bruce Springsteen was forced to play Dallas Friday night without some key band members due to coronavirus.
On just the sixth show of Springsteen's 2023 North American tour, the E Street Band were without guitarist Steven Van Zandt and violinist/singer Soozie Tyrell (missing her second straight show). Patti Scialfa, who missed some concerts this tour but played others — including Tuesday night in Hollywood, Florida — was also absent, without explanation.
"We got a few members missing tonight – Stevie Van Zandt – COVID, Soozie Tyrell – COVID, Patti Scialfa… But goddammit, we're gonna give Dallas the best show they've ever seen," Springsteen told the audience prior to "Out in the Streets."
Prior to Bruce's announcement, a fan tweeted at Van Zandt mid-show asking why he wasn't onstage for Springsteen's first Dallas show in seven years. "Sorry folks. Covid," he replied.
Springsteen and the E Street Band will next perform on Tuesday, Valentine's Day, in Houston, a gig that Little Steven hoped he'll be back on guitar for.
"Thank you all for your best wishes and positive vibes. I've got a very mild case and hope to be back for Houston or Austin at the latest," Van Zandt tweeted, adding that he was vaccinated against Covid. "And boosted. That's why it's a mild case. No real danger or damage."
Touring with a unit as large as the E Street Band makes Springsteen and company especially susceptible to Covid, as Van Zandt himself acknowledged in a 2020 interview about touring in the pandemic (via the Dallas Morning News). "We're going to be at the mercy of this thing," he predicted at the time.