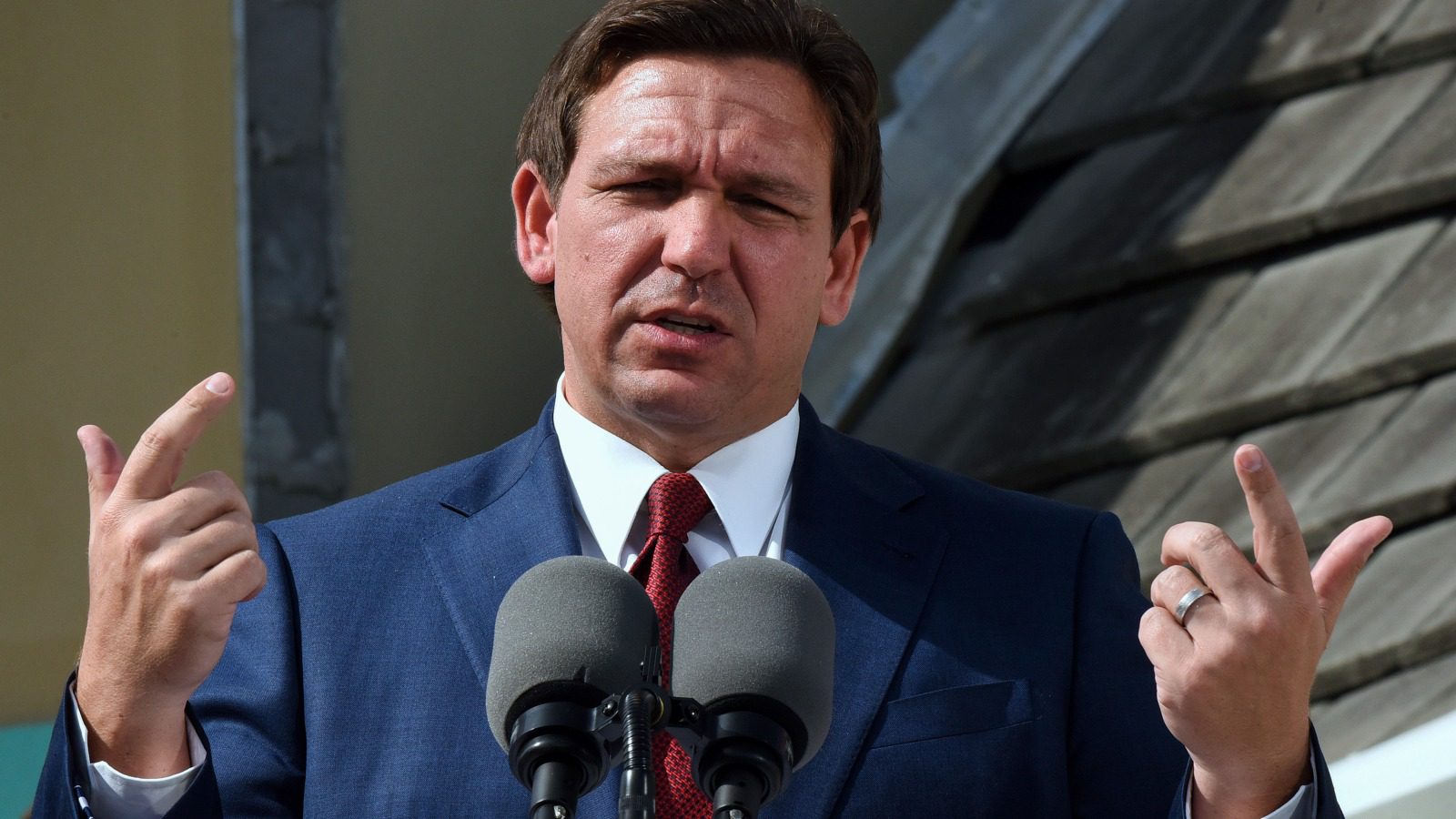 College Board Hits Back at DeSantis Over African American Studies Course
The College Board, the group that publishes Advanced Placement (AP) exams, accused Florida's Education Department, under Republican Gov. Ron DeSantis' leadership, of "slander" over comments that its proposed curriculum for a pilot AP African American Studies course "lacks educational value."
The College Board also refuted reports that it caved to DeSantis and his administration's criticism and made changes to its program. DeSantis has said Florida would not allow the course to be taught in the state unless significant revisions were made. This is in part due to Florida's "Stop WOKE Act," legislation that went into effect this past summer banning the teaching of critical race theory (CRT) to the state's K-12 students. DeSantis last year signed into law another bill, nicknamed the "Don't Say Gay" bill, barring teachers in Florida schools from discussing gender and sexuality. This is all part of a larger right-wing movement to demonize discussions of race, sexuality, and privilege.
"There continue to be conversations and misinformation, and we felt the urgency to set the record straight and not wait another day to do so," a College Board spokesperson said, per the Tampa Bay Times.
The board in a statement released late Saturday said that it "deeply regret[s] not immediately denouncing the Florida Department of Education's slander, magnified by the DeSantis administration's subsequent comments, that African American Studies 'lacks educational value.'"
The statement continued, "Our lack of clarity allowed the narrative to arise that political forces had 'downgraded' the role of… contemporary movements and debates in the AP class. The actual pilot course materials teachers used were completed on April 29, 2022 — far prior to any pushback."
The College Board also denied being in contact with the state of Florida regarding the content of the AP African American Studies course. "This is a false and politically motivated charge. Our exchanges with them are actually transactional emails about the filing of paperwork to request a pilot course code and our response to their request that the College Board explain why we believe the course is not in violation of Florida laws," the organization wrote.
A New York Times analysis of the College Board's proposed content for the course found that the most recent version differs from an earlier draft, which had included "many Black writers and scholars associated with critical race theory, the queer experience and Black feminism," the paper reported. A new potential research topic, "Black conservatism," was also added to the course.