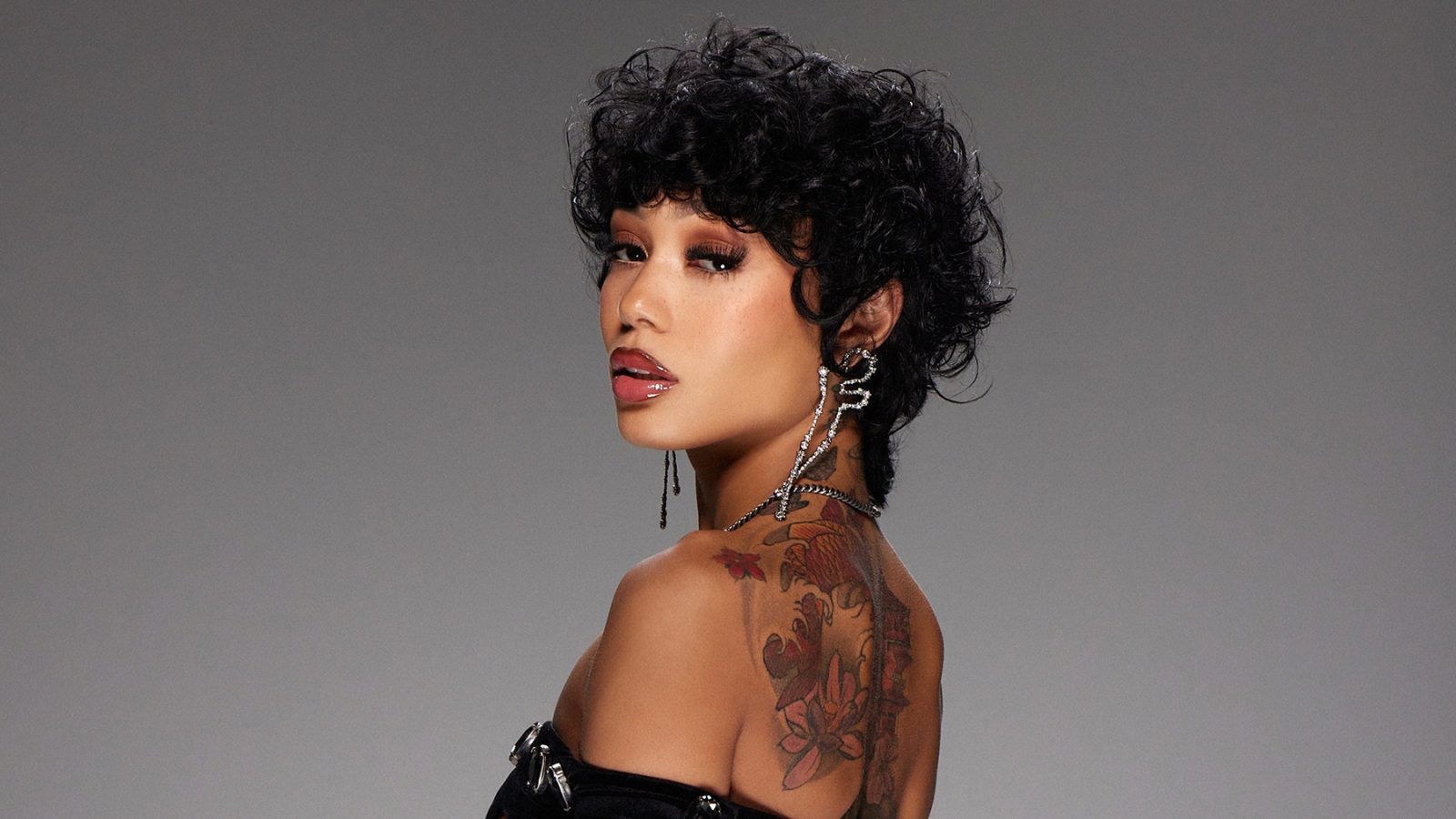 Coi Leray Should Probably Chill A Little
The rapper's second album works when she lets down her brash facade and opens up
Hip-hop heiress Coi Leray had a crossover moment with "Players," a boastful track that uses the synth arpeggios that streaked across the pioneering Grandmaster Flash cut "The Message" to flip the script 2023-style: "Girls is players too," Leray declares amidst boasts about her womanly prowess and warnings to any prospective suitors whose bank accounts might not be up to snuff. Leray's posturing and the immediately identifiable sample helped propel "Players" to the top ten of the Hot 100. 
On her second album, she front-loads the proceedings with tweaks to the "Players" formula—the first voice you hear doesn't belong to Leray but a pitched-down Daryl Hall, whose track with John Oates "Rich Girl" gets flipped into "Bitch Girl," which puts other women out there on notice. Interpolations of Technotronic's "Pump Up the Jam" (on the David Guetta-assisted party-starter "Make My Day"), The Ronettes' "Be My Baby" (on the aggressively sex-positive "My Body") follow in quick succession; throughout, the tracks are brief but potent and pugilistic, with the big hooks followed up by Leray's flurry of verbal punches.  
As the record nears its close, though, the proceedings get more compelling, with Leray dropping her façade and letting things breathe a bit. There's another obvious interpolation—James Brown even gets feature billing on "Man's World," which spins his 1966 classic "It's a Man's Man's Man's World" into high-drama trap. Here, though, the lyrics are seething and bruised, with Leray using her airy upper register to ask a question: "If it's a man's world/ Then why'd you leave me in it?" On "Black Rose," another Guetta collaboration, Leray surrounds herself in massive riffs, meaty DJ scratches, and gang yells in an update of mid-Eighties Def Jam that makes her menacing lyrics ("Why they wanna push me?/ They know they can't shush me") hit harder. The closer "Come and Go" shows Leray at her most vulnerable, its icy synths and heavy vocal effects cloaking her as she muses on her past and her feelings of conflict about being independent yet felling alone. The effect is one of Leray navigating the unforgiving light of day that shines after Coi's party-heavy first half, but that illumination also reveals the human at the heart of Coi.