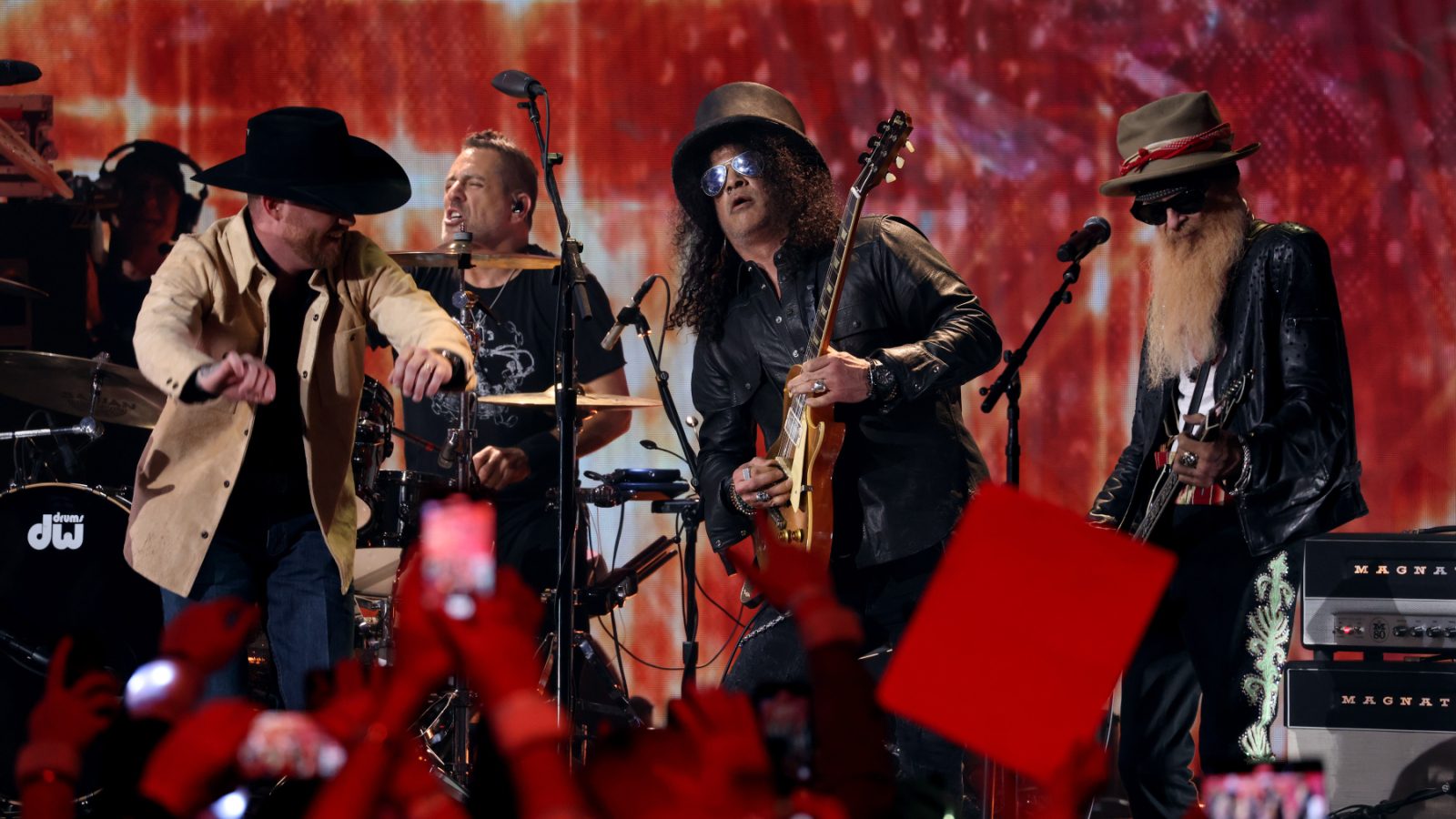 Cody Johnson, Slash, and Billy Gibbons Play Lynyrd Skynyrd at 2023 CMT Music Awards
All-star tribute to Southern rock greats closes out the annual awards show
An all-star group of rock and country artists closed out the 2023 CMT Music Awards with a rousing tribute to Lynyrd Skynyrd. The Southern rock outfit's founding guitarist Gary Rossington, who was its last original member, died in March.
The CMT Awards performance was introduced by guitar hero Peter Frampton, who called Rossington a "Southern rock icon" and said "he has now joined his Skynyrd bandmates in rock & roll heaven, but we will all enjoy their music forever."
The tribute featured a medley two of Skynyrd's all-time biggest hits, the ballad "Simple Man" and the anthem of Southern identity, "Sweet Home Alabama," with singers including Bad Company's Paul Rodgers, Texas native Cody Johnson, LeAnn Rimes, and Wynonna Judd.
Johnson and Rodgers roared their way through "Simple Man" with some Southern-fried vocals, but the tribute was equally about replicating Skynyrd's famed three-pronged guitar attack as it was about the singing. They pulled in some serious ringers to handle those duties, including revered shredders ZZ Top's Billy Gibbons, Guns N' Roses' Slash, and Warren Haynes, who also did some powerful singing of his own. The Allman Brothers' Chuck Leavell (and longtime touring member of the Rolling Stones) also anchored the performances with his piano playing, ripping through the familiar bits of "Sweet Home Alabama" with gusto.
Members of the Skynyrd touring operation were present in the house at Austin's Moody Center, including singer Johnny Van Zant, brother to late leader Ronnie Van Zant, and guitarist Ricky Medlocke. The night's big winners included Jelly Roll, Lainey Wilson, and co-host Kane Brown, who shared the night's top prize with his wife Katelyn.