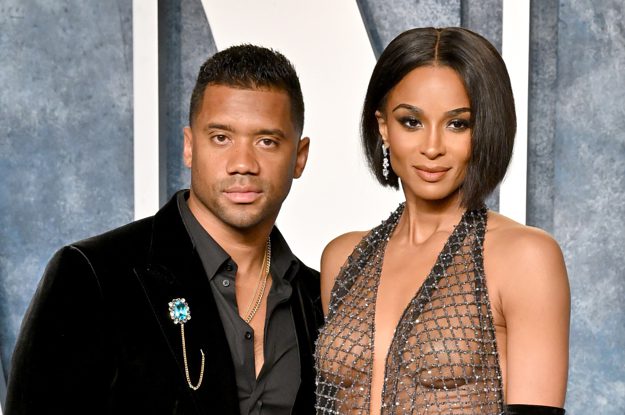 Ciara and Russell Wilson Announce They're Expecting Baby Number Three
The baby will be the couple's third child, along with their 3-year-old son Win and 6-year-old daughter Sienna Princes. It will be Ciara's fourth child, as she also has a 9-year-old named Future Zahir with Atlanta rapper Future. 
Ciara had been hiding her pregnancy for some time, including during the music video shoot for her new song "How We Roll" featuring Chris Brown, a source told People magazine.  
"Ciara has been working and traveling all through her pregnancy. She shot the 'How We Roll' video while pregnant. She was dancing on set all day long for a full day's shoot," the source said. "It's astonishing how much energy she has when she's pregnant. She's one of those mothers who has energy throughout her whole pregnancy. She always calls her life organized chaos — but it's organized chaos taking it up another notch."
The source continued, "She loves being a mother, so this is what she loves doing. This is what she has always wanted, and Russ too. They've always wanted a lot of kids." 
Meanwhile, Wilson is getting set to suit up for his second season in Denver, where he'll look to improve on a surprisingly subpar year with the Broncos.
Congrats, you two.