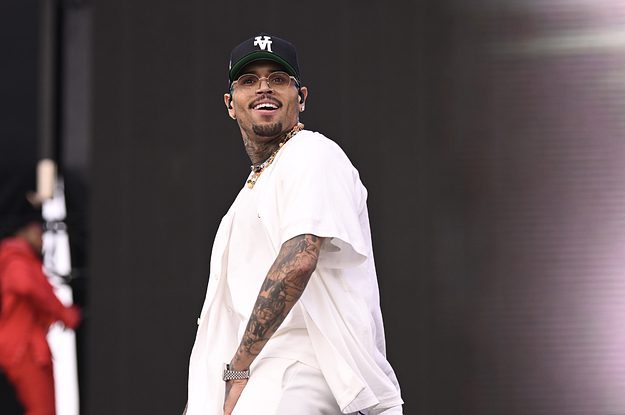 Chris Brown Claims He's Got 15,000 Unreleased Songs
He continued, "It was a point where I used to stay in the studio like when I was doing a lot of my earlier albums, I had to learn. But I wanna say around the F.A.M.E. album and certain stuff like that, I was kinda like in my zone. I knew what I wanted."
This isn't the first time Brown has made a claim about having a huge number of songs in the vault.
The R&B singer told Hot 97 in 2017 that he had 800 unreleased tracks on his phone alone. "Right now, it's been better because I built a studio in my house. So, I never have to leave. But for me, on my phone right now, I have 800 songs that nobody's heard. Not bragging, but my work ethic only allows me to stay creative," he said at the time.
It's not clear how many of those unreleased tracks are finished, nor if any of the cuts since the 2017 interview surfaced on albums such as 2018's Indigo or last year's Breezy LP. Assuming that each song never left the vault, that means Brown has banked roughly 166 each year for the past six years on his phone alone. How he manages to crank out that many songs, the world may never know.
Brown's 11th studio album, 11:11, is set to be released on Nov. 11, with only 11 songs. See the full Club Shay Shay conversation below.