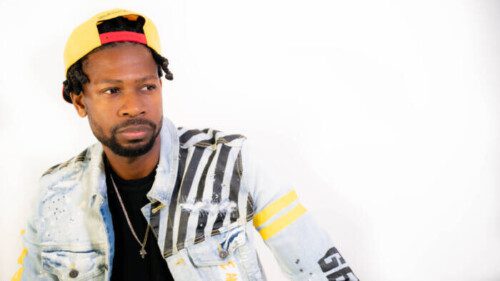 CHH artist, 2point0tnt is taking his music and ministry to the next level in 2023
What happens when you combine christianity and hip hop together, you create an unstoppable force to be reckoned with.
Hip-hop star and Christian producer 2point0tnt has successfully turned his love for music into an artful career. He is aware that it is a growing genre but he is suited up to face the challenge. 2point0tnt was curious as to what an Atlanta sound would sound like paired with faith-based lyrics. The result was hypnotic to 2point0tnt  and he grew a healthy addiction to the duo. Not able to find an example of the music he wanted to create, he took matters into his own hands and has been slaying the game and praising the Lord ever since.
He took the entirety of 2021 to build a following that would be new listeners to his style of music. Based on the countless streams and likes on his social media, they love what they hear. 2point0tnt  describes himself as "a product of 90's hip hop" as he finds inspiration in beats made from years 1990-2015. As a child, he was glued to the speakers on his old-school radio and couldn't help but soak in the culture as he grew. He found lyrical and melody-based inspiration in Outkast, Goodie Mob, T.I, Jay-Z, and Jadakiss.
2point0tnt   got his start with TnT, a gospel ensemble he was once in but has found the power in branching out. Leaving the group taught him to be more vulnerable in his lyrics and the power of a catchy beat. He has a charitable nature as he has performed at homeless shelters, prisons, schools and more to spread his consistent message of hope. He believes that Christ is his upgrade, hence his performance name, and he is here to deliver. Through it all, he wants to continue to grow in his personal beliefs and skyrocket his career.  Keep up with him at @2point0tnt  on all social media and digital streaming platforms
© 2023, Tedfuel. All rights reserved.