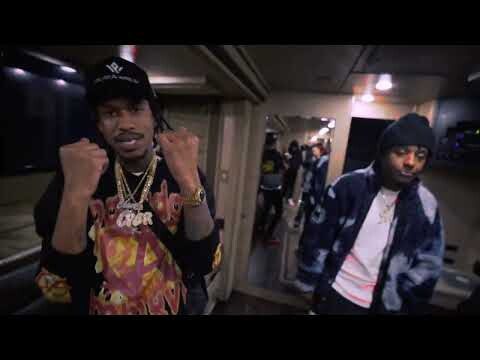 Chavo Links with A$AP Ant and GT for New Video Single Produced by Pi'erre Bourne
Chavo approaches his high-octane luxury rap with the cool composure of a veteran. Enlisting the talents of seasoned stunners A$AP Ant and GT, Chavo shares his new video single, "Wasabi." Backed by a booming instrumental from SossHouse head honcho Pi'erre Bourne, the sharp timbre of Chavo's voice cuts through the digital textures of saturated bass and hypnotic melody as he flexes: "I say what's on my mind, I don't got time to be writing/My pops know I get high as hell but I'm living righteous."
"Wasabi" arrives as Chavo's first collaboration with Pi'erre Bourne since 2021's Chavo's World 2, the sequel to his first-ever full-length project with Pi'erre in 2020. The video for "Wasabi," directed by CASEUNO, finds Chavo linking up with Ant and GT while providing support for Pi'erre's "Good Movie World Tour" this past fall. Shot mostly during the Detroit stop of the tour, and featuring a cameo from Babyface Ray, who appeared on the remix of Chavo's viral 2021 hit "Michigan," the video follows Chavo and company as they turn up on the tour bus and green room, before Chavo takes the stage with a powerful presence.
A key member of Pi'erre's SossHouse label, Chavo's rap ambitions date back to his early childhood, when he landed a deal with Interscope at the age of nine under the name Ray Ray, as part of a trio with his cousin James and Baby Bun, Big Pun's son. Around 2014, Chavo was introduced to Pi'erre through his cousin, YSL artist Strick, planting the seeds for his recruitment as one of the first SossHouse signees years later. Chavo earned internet attention when he released his hit "Michigan" in 2021, generating over 31k TikTok creations and millions of streams across platforms.
Stay tuned for much more music from Chavo, including his anticipated project Chavo's World 3, and SossHouse as 2023 rolls on!
© 2023, Seth "Digital Crates" Barmash. All rights reserved.