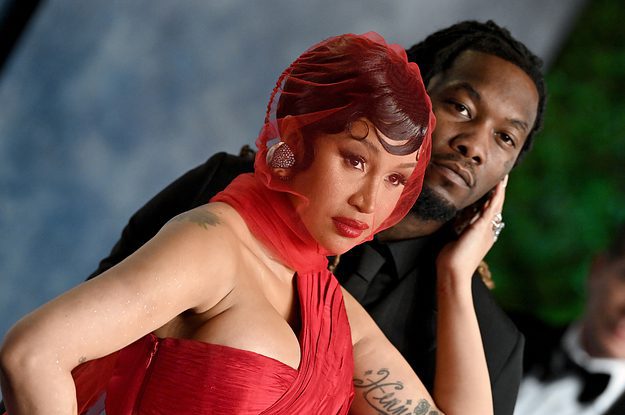 Cardi B Says She Wants to Record More 'Freaky' Music With Offset: 'Let's Talk About F*cking'
The 30-year-old rapper also mentioned that she has recorded five songs with her husband. Over the years, the couple has collaborated on the remix of "Lick" from Cardi's mixtape Gangsta Bitch Music Vol. 2, as well as "Clout" and "Jealousy."
In a separate interview with Hot 97's Ebro in the Morning, Cardi said the Michael Jackson tattoo on Offset's stomach can be distracting during intimacy. "I really need y'all to see that Michael Jackson tattoo he got on his stomach. I don't even wanna take it there… Y'all really have to see it, because every single time we're like, you know, it just be looking at me," the "I Like It" rapper said as she made a mouth gesture while the radio hosts laughed.
"The tattoo really be looking at me, like, 'Yeeaaahhh…," she added.
The follow-up to Cardi's blockbuster debut album Invasion of Privacy is expected to arrive in 2024.