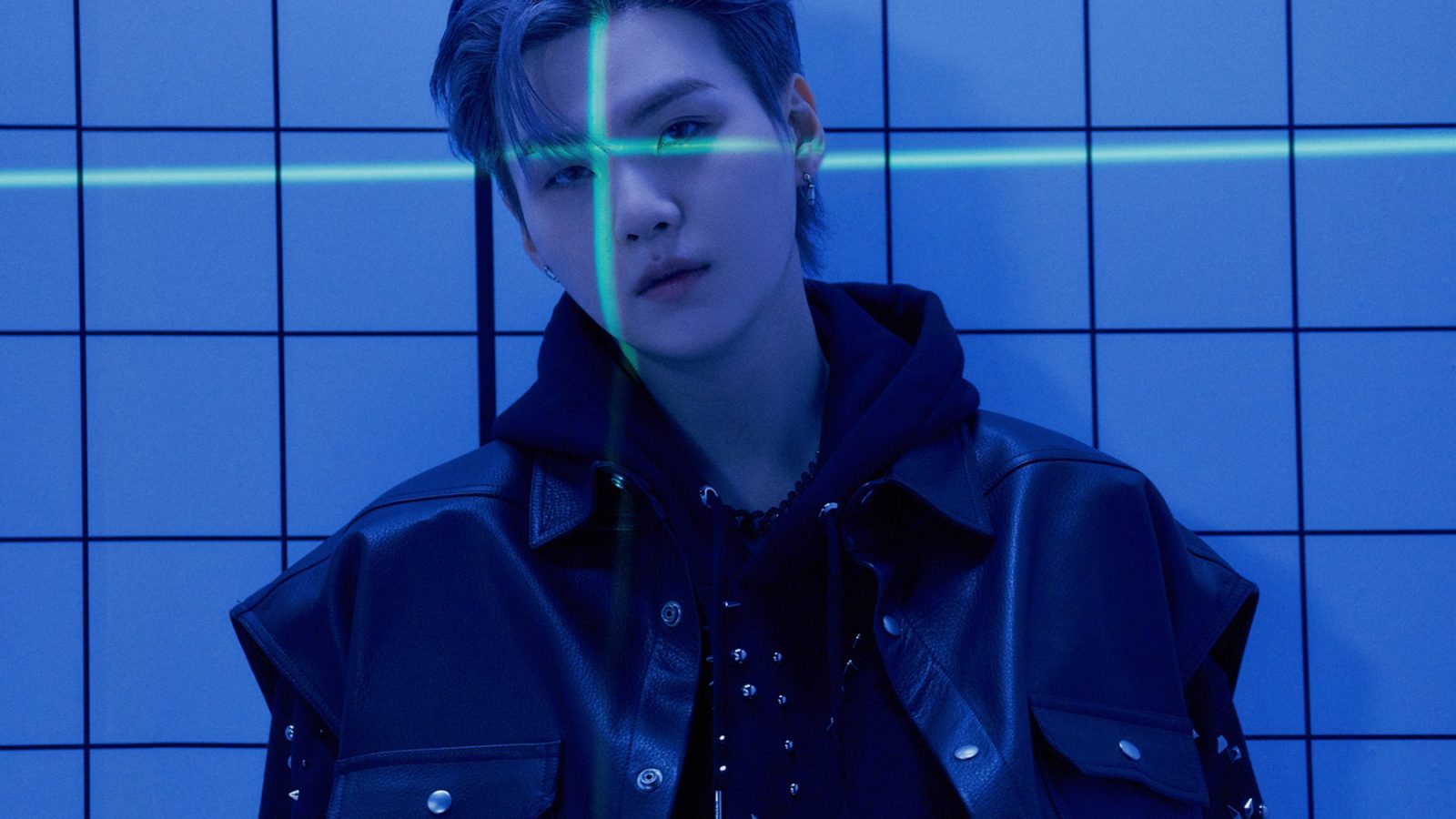 BTS' Suga (as Agust D) Reveals New Album 'D-Day' Out This Month
First single off Suga's first official LP arrives April 7
BTS' Suga is the latest member of the K-pop superstars to release a solo album as he'll release D-Day — under his previously used pseudonym Agust D — later this month.
Weeks before Suga embarks on his first-ever solo tour, Bighit Music announced the April 21 arrival of D-Day, the third-and-final release in a trilogy of Suga-as-Agust D's music, following 2016's Agust D and 2020's D-2 mixtapes.
"SUGA took part in the overall songwriting and producing of the album," Big Hit added, noting that D-Day marks Suga/Agust D's first official (a.k.a. non-mixtape) album. D-Day's first single is out Friday, April 7.
Less than a week after D-Day's release, Suga will become the first BTS member to embark on a solo tour, with a slate of dates scheduled around the world this spring, including a U.S. run. (The tour is notably billed under both Suga's own name as well as Agust D.)
The trek will kick off with two shows at the UBS Arena in Belmont Park, New York on April 26 and 27. Suga will then play one show in Newark, New Jersey, three in Rosemont, Illinois, and three at Los Angeles' Kia Forum. The U.S. leg wraps with two gigs in Oakland on May 16 and 17. 
While all seven members of BTS are exploring solo projects right now (and completing their mandatory military service), Suga has been ahead of the curve with his mixtapes. Suga's also done a bunch of production work for other artists recently, including Psy, the Japanese singer Ømi, and his BTS bandmate Jung Kook.
Disney+ also recently revealed that Suga's "musical journey" will be the focus of the upcoming documentary Suga: Road to D-Day.