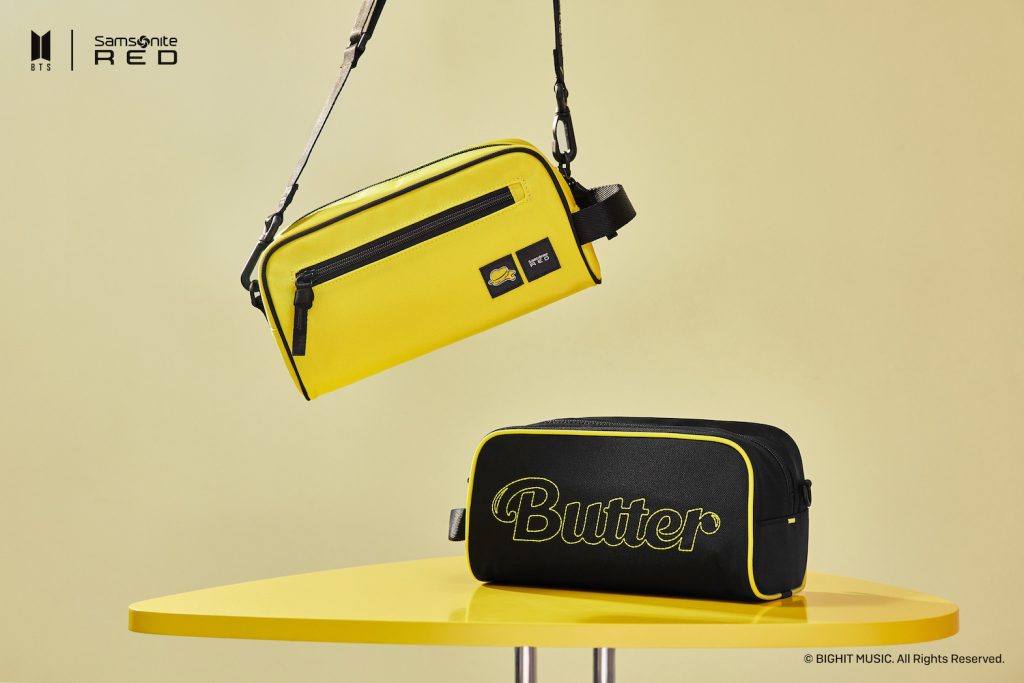 BTS Score Another Hit (Even on Hiatus!) as Samsonite Suitcase Collab Sells Out Online
If you purchase an independently reviewed product or service through a link on our website, Rolling Stone may receive an affiliate commission.
BTS may be on hiatus but that isn't stopping the group from releasing new collaborations for their fans. Case in point: the "BTS Butter Samsonite RED Collection," which features ten travel accessories inspired by the colorway and vibe of the group's hit single, "Butter."
Launched last week, the BTS x Samsonite collection features rolling suitcases, carry-on bags, a backpack, pouch, tote, mini crossbody and a special 3-in-1 luggage tag that lets you customize your accessory with "Butter"-inspired artwork and motifs.
Pricing for the BTS suitcase collection starts at $45 for a luggage tag and goes up to $315 for a trunk suitcase. But pieces are moving fast — as of this writing, the suitcases have already sold out.
Buy BTS x Samsonite Collection $45+
Each of the pieces in the collection is released in a black and yellow colorway, with the official BTS logo and the official "Butter" font seen throughout. And fans will be pleased to know that this is an officially-licensed partnership between HYBE and Samsonite.
While some of the pieces are available worldwide, the collection includes an "Expandable Tote Bag," that's exclusive to the U.S. (find it here).
As part of the collaboration, Samsonite RED has also unveiled a "Butter RECIPE" campaign video. The video, which was released on YouTube, takes the viewers into the kitchen, as velvety smooth butter is magically "churned" into some of the new travel accessories.
The Samsonite RED collaboration is the latest product drop from BTS. The group has also collaborated with brand partners on everything from wireless earbuds to phone cases in the past — all to incredibly successful sales.
As for the luggage: while the BTS x Samsonite "Butter" suitcases are currently sold out online, you can find similar styles from Samsonite still available, starting from $150 here.