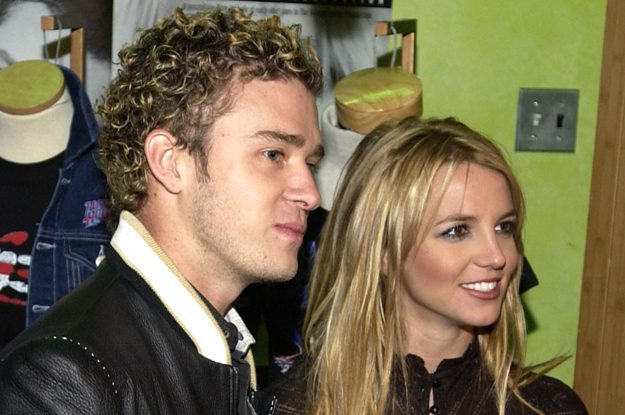 Britney Spears on Getting Abortion During Relationship With Justin Timberlake: 'He Said We Weren't Ready'
In her new book, Britney Spears reveals that she got pregnant during her and Justin Timberlake's much-publicized relationship.
The revelation is included in Spears' forthcoming The Woman in Me, due Oct. 24. Per a recently released excerpt from People, Spears said Timberlake told her they were "way too young" for a child at that point in their lives.
"It was a surprise, but for me, it wasn't a tragedy," Spears wrote of the pregnancy, per People. "I loved Justin so much. I always expected us to have a family together one day. This would just be much earlier than I'd anticipated. But Justin definitely wasn't happy about the pregnancy. He said we weren't ready to have a baby in our lives, that we were way too young."
Spears and Timberlake went public in 1999, ultimately parting ways several years later, spurring intense speculation among fans about whether their subsequent creative work referenced and/or was inspired by their relationship.
In her new book, Spears further reveals that she and Timberlake ultimately had an abortion. 
"If it had been left up to me alone, I never would have done it," she writes in the book, soon to be published by Simon & Schuster's Gallery Books. "And yet Justin was so sure that he didn't want to be a father."
Of course, both Spears and Timberlake went on to become parents in future relationships. And despite both having moved on given that their romance-related time in the spotlight together took place more than two decades ago, many fans have continued to debate about the relationship.
The Woman in Me is out on Oct. 24 and also includes insight from Spears on how she found "ways of pushing back" at the height of her fame, including by shaving her head.
Timberlake, meanwhile, is currently fresh off the rollout of the *NSYNC reunion track "Better Place."