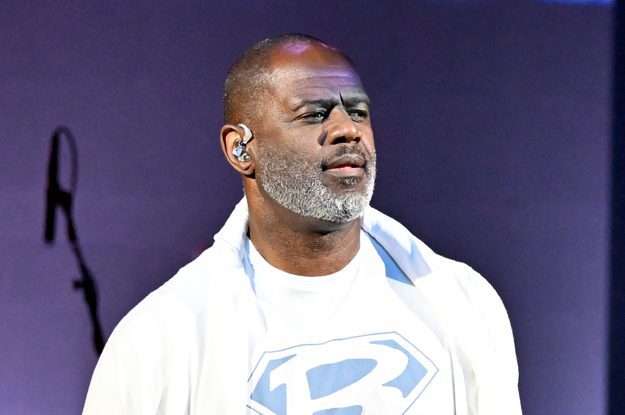 Brian McKnight Criticized for Changing His Name Following the Birth of His Son
People on social media flooded his comments section with criticism over the name change, especially with the four-year drama between McKnight and his four children, McKnight Jr., Niko, Briana and Clyde. 
"That is a disgusting move," someone wrote. Another said, "This 🥷 level of petty is unmatched at his adult age truly disgusting 😢."
A third person said, "You're making it so hard for your day one fans. those of us who remember the first lullaby 😥." 
There were others who supported the new album and McKnight's name change by positioning it as a way of closure for the 17-time Grammy-nominated singer. 
"Sometimes a man gets tired of fighting. Men just want peace! Leave this man alone! @brianmcknight23 i see you bro👏🔥," wrote a fan. Another said, "I love this for you! Congratulations, sir! You deserve happiness🖤."
McKnight Jr. took to Instagram Saturday to respond to his father's name change after a fan proposed he change his name to sever all ties to the 54-year-old. According to McKnight Jr., his father is experiencing self-hate and is mentally ill while adding he'll welcome his new sibling "with open arms one day, once he realizes who his real family is."
"I'm not ashamed of the name my ancestors had," he replied. "I'll never change the name my own son now has. We are witnessing an obscene level of self hate, that has reached mental illness status at this point."
He added, "Legacy isn't in the name. It's in the character of the people. It will all be quite clear soon, just who's on the right side of all this, because there's no escaping what's coming."