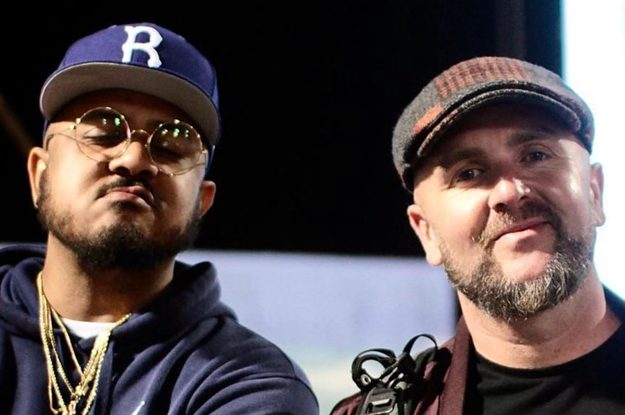 Blu & Exile Secure Rights to Classic Debut 'Below the Heavens,' Which Earned Them Nothing After Small Advance
Blu & Exile have rung in the 16th anniversary of their classic debut album Below the Heavens, and they're celebrating in a huge way now that they actually own the rights to the project.
On Monday, Exile took to his Instagram with a celebratory post announcing the groundbreaking record's birthday. In his caption, the producer revealed this anniversary was unique because now they own their album. 
The group allegedly never saw any money come from Below the Heavens after they got their "first small advance." Moving forward, any money made off the album will now go to Blu & Exile. 
"Happy 16 year anniversary to our first album Below The Heavens," Exile wrote. "This anniversary is different, because for the past 16 years, the album was taken from us, and we haven't been seeing a dime from it since our first small advance. But the 16th year is different, because we finally figured out how to get our baby back!"
He continued, "The album is now officially owned by Blu and Exile ladies and gentlemen! So please run these numbers up in good faith that the money will finally be going to us! Run these numbers up! Special thanks to @thedirtyscience @soulspazm & @fatbeats ?? ? come support our second Album anniversary in SF July 29th and LA July 30th!!! Our vinyl repress for BTH will come next year."