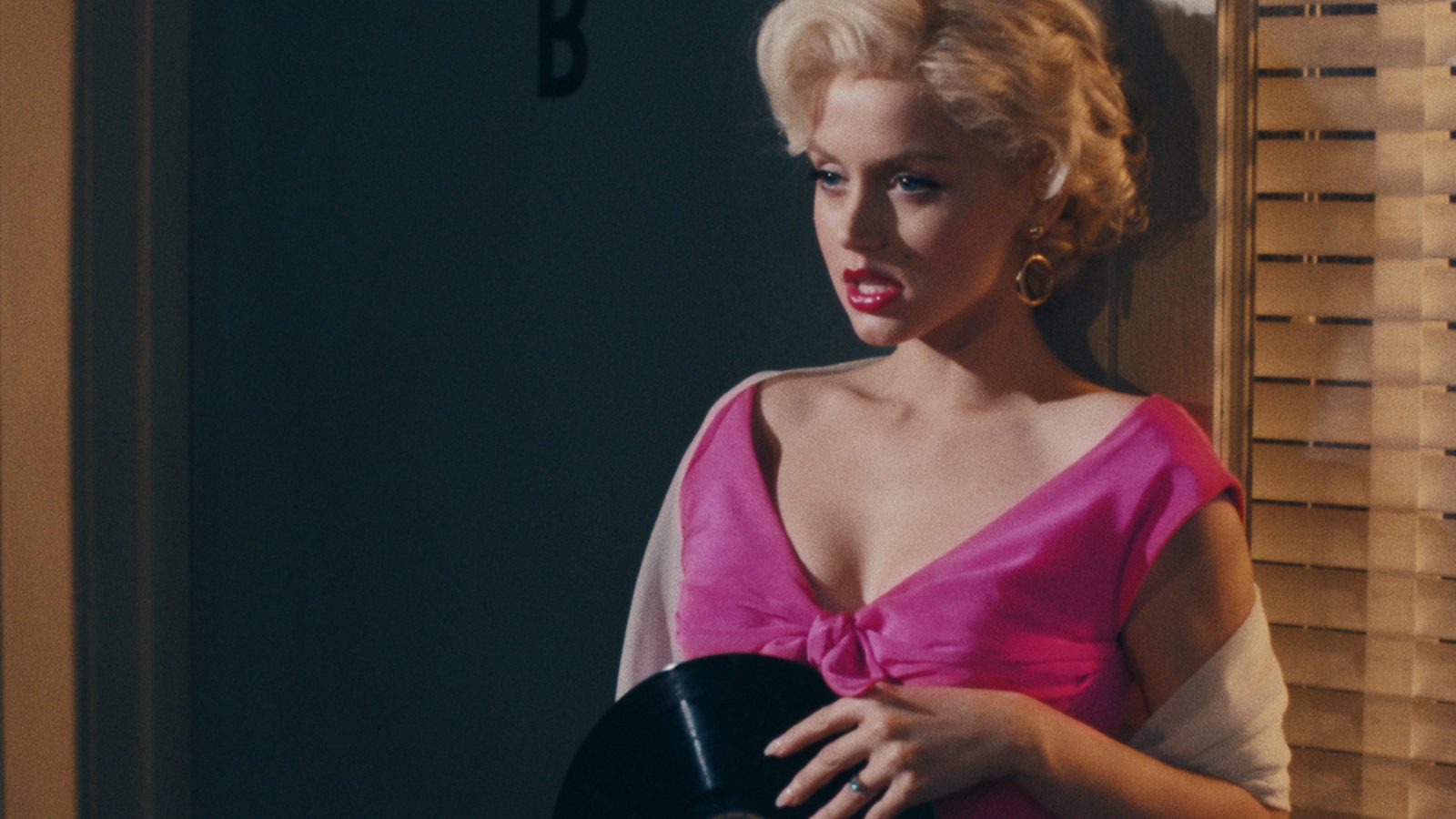 'Blonde,' Tom Hanks, Machine Gun Kelly Win Big at 2023 Razzies
The Razzies — the annual (and controversial) award show that celebrates Hollywood's worst — have named its 2023 honorees, with Blonde, Tom Hanks and Machine Gun Kelly among this year's "winners."
In a straight-to-YouTube award show Friday, the direct-to-Netflix quasi-Marilyn Monroe biopic Blonde was named Worst Picture, with the film's director Andrew Dominik also awarded the Razzie for Worst Screenplay.
Tom Hanks won a pair of Razzies, both for Worst Supporting Actor (for playing Col. Tom Parker in Elvis) as well as Worst Screen Combo, to both Hanks and "His Latex-Laden Face (and That Ludicrous Accent)" from Elvis. Forget the EGOT: Hanks is now among an elite group of actors to win both Oscars and Razzies, joining Halle Berry, Nicole Kidman, Jared Leto (Worst Actor winner Friday for Morbius) and few others.
Machine Gun Kelly and Mod Sun picked up their first-ever filmmaking award as the duo shared Worst Director for their "comedy" Good Mourning. Other victors include Disney's Pinocchio for Worst Remake, Rip-Off or Sequel, Morbius' Adria Arjona for Worst Supporting Actress and Colin Farrell, a one-time Razzie nominee-turned-Oscar hopeful, as this year's Razzie Redeemer Award.
In a meta moment — The Razzies, as they gave themselves Worst Actress as a mea culpa for previously nominating the 12-year-old actress who starred in Firestarter. The Razzies ultimately apologized for the nomination and made themselves a nominee (as Razz Berry) instead, and according to the award show, they won Worst Actress in a landslide.
The Razzies are typically announced the same weekend as the Oscars, which will take place this Sunday, March 12.
The Golden Raspberry Awards Winners:
Worst Picture
Blonde
Worst Actor
Jared Leto – Morbius
Worst Actress
The Razzies for "Their 43rd Worst Actress Nominations Blunder"
Razzie Redeemer Award
Colin Farrell – The Banshees of Inisherin
Worst Supporting Actor
Tom Hanks – Elvis
Worst Supporting Actress
Adria Arjona – Morbius
Worst Screen Combo
Tom Hanks and His Latex-Laden Face (and That Ludicrous Accent) – Elvis
Worst Remake, Rip-Off or Sequel
Disney's Pinocchio
Worst Director
Machine Gun Kelly (Colson Baker) and Mod Sun – Good Mourning
World Screenplay
Blonde – Andrew Dominik