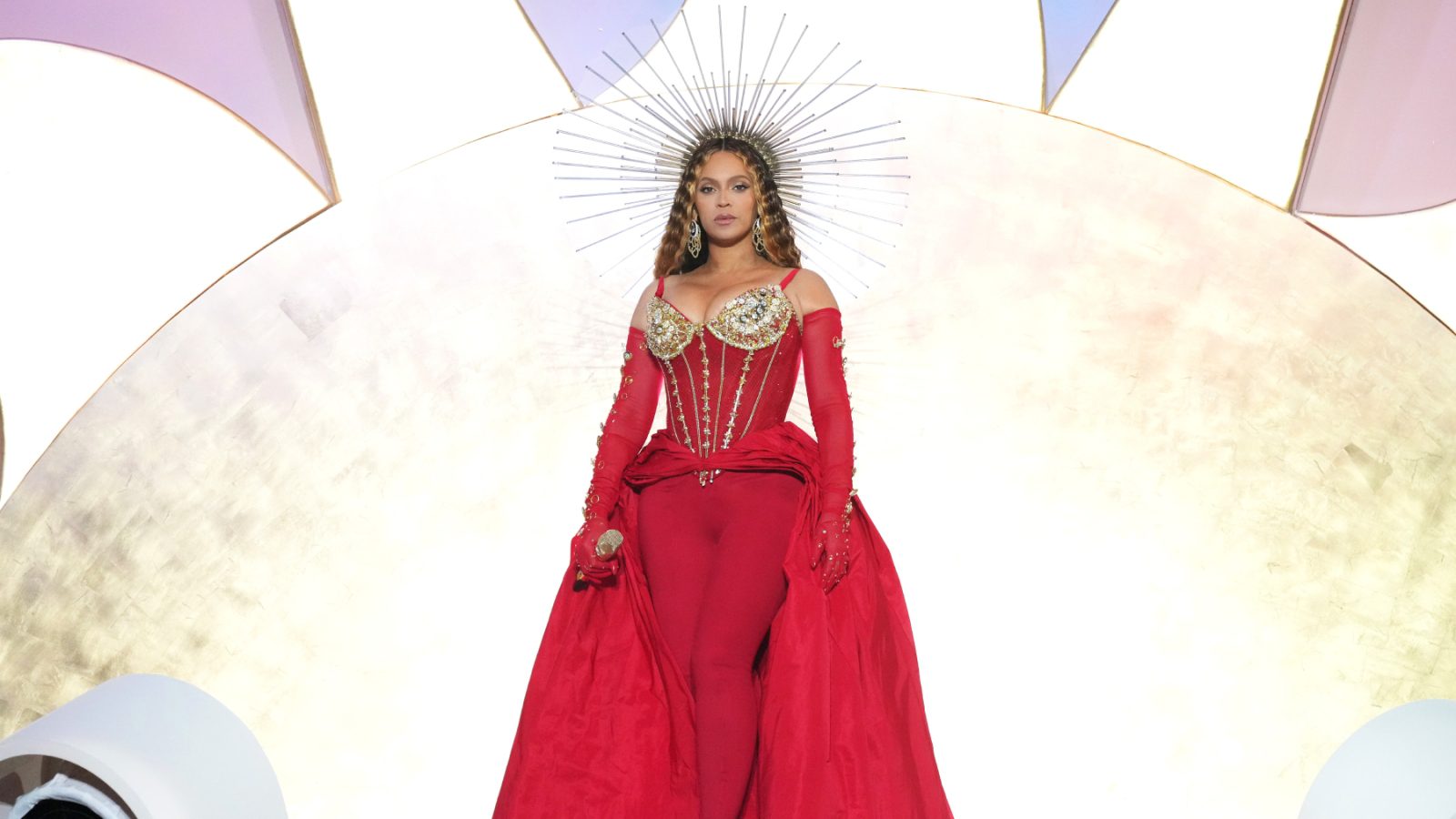 Beyoncé Performs in Dubai, Her First Full Concert in Four Years
Beyoncé performed an exclusive, invite-only concert in Dubai in the United Arab Emirates, on Jan. 21 as part of the launch of new luxury hotel Atlantis the Royal. The invitees to the lavish-sounding weekend included journalists, celebrities, and influencers, as Pitchfork noted.
Backed by an orchestra, band, and dancers, as The Hollywood Reporter reports, the set spanned fan-favorite hits alongside tracks she hasn't performed in a while, including "Beautiful Liar" and "Flaws and All." She also didn't perform any new music from her lauded Renaissance LP, which arrived in July 2022.
Attendees were reportedly asked to place their phones in locked zip bags to prevent any recordings from leaking, but despite the precautions, video from the event still surfaced and trended on social media.
To open the set, which launched with fireworks, Beyoncé covered Etta James' rendition of "At Last." The audience was treated to classics such as "XO," "Halo," "Freedom," "Crazy in Love," and "Countdown" as leaked fan videos from the event showcase. She also performed songs from The Lion King: The Gift, including "Bigger" and she was joined by her daughter Blue Ivy for "Brown Skin Girl."
Beyoncé's appearance in Dubai marked her first full concert since 2018 (she performed two songs during a tribute for Kobe and Gianna Bryant in 2020, and also appeared at last year's Oscars to perform "Be Alive" from King Richard). The pop star has not yet officially announced a tour in support of Renaissance, but last October, tickets to her unannounced Renaissance concerts in summer of 2023 were auctioned during a charity gala.
The United Arab Emirates has been under scrutiny over its poor human rights records, where homosexuality is illegal. In 2019, the 1975's Matt Healy kissed a male fan onstage while performing in Dubai in protest of the anti-LGBTQ laws.